The past few years have brought some big budget movies to Nollywood and it was inevitable that earnings figures would come out, making it possible for us to publish a list of the highest-grossing Nollywood movies. The industry has moved away from the quick-and-easy movies that can be completed in a few weeks, to movies that take months to a year, from scripting to release, and these require massive budgets. Of course, all parties and stakeholders involved in the production expect that these movies would do well at the box office.
A number of the big budget movies are bought directly by the streaming services, Netflix, Prime Video, etc. . These include: King of Boys 2 and Blood Sisters that were released directly to Netflix. However, most of them have cinema runs before they are picked up by the streaming services, and the best of them enjoy some box office successes. Below is a list of the top 15 Nollywood movies that hit above ₦100,000 million Naira in the Nigerian box office and how much they generated in Naira.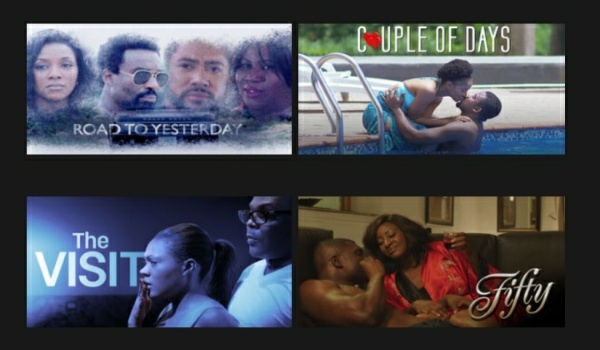 Table of Contents
List of the highest-grossing Nollywood movies
Below are the top 19 highest-grossing Nollywood movies and films, with the year of release and Box Office takings.  
Battle on Buka Street (2022): (₦668,423,056)
Omo Ghetto: The Saga (2020): ₦636,129,120
The Wedding Party (2016): ₦452,288,605
The Wedding Party 2 (2017): ₦433,197,337
Chief Daddy (2018): ₦387,540,749
Brotherhood (2022): ₦328,867,120
King of Thieves – Agesinkole (2022): ₦320,805,150
Sugar Rush (2019): ₦287,053,270
Ijakumo (2022): ₦275,000,000
Christmas in Miami (2021): ₦265,583,000
King of Boys (2018): ₦244,775,758
Merry Men 1 (2018): ₦235,628,358
Merry Men 2 (2019): ₦234,505,169
Your Excellency (2019): ₦186,340,948
10 days in Sun City (2017): ₦176,705,669
Living in Bondage 2 (2019): ₦168,770,202
30 Days in Atlanta (2014): ₦163,351,300
Aki & PawPaw (2021): ₦136,379,049
Orisa (2023): ₦101,452,700
The highest-grossing Nigerian movie of all time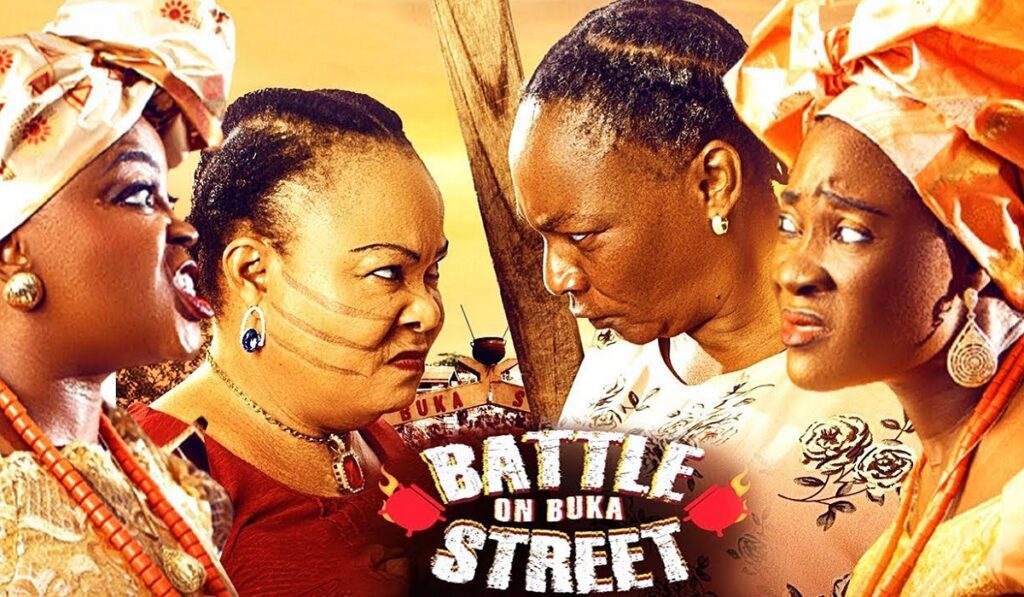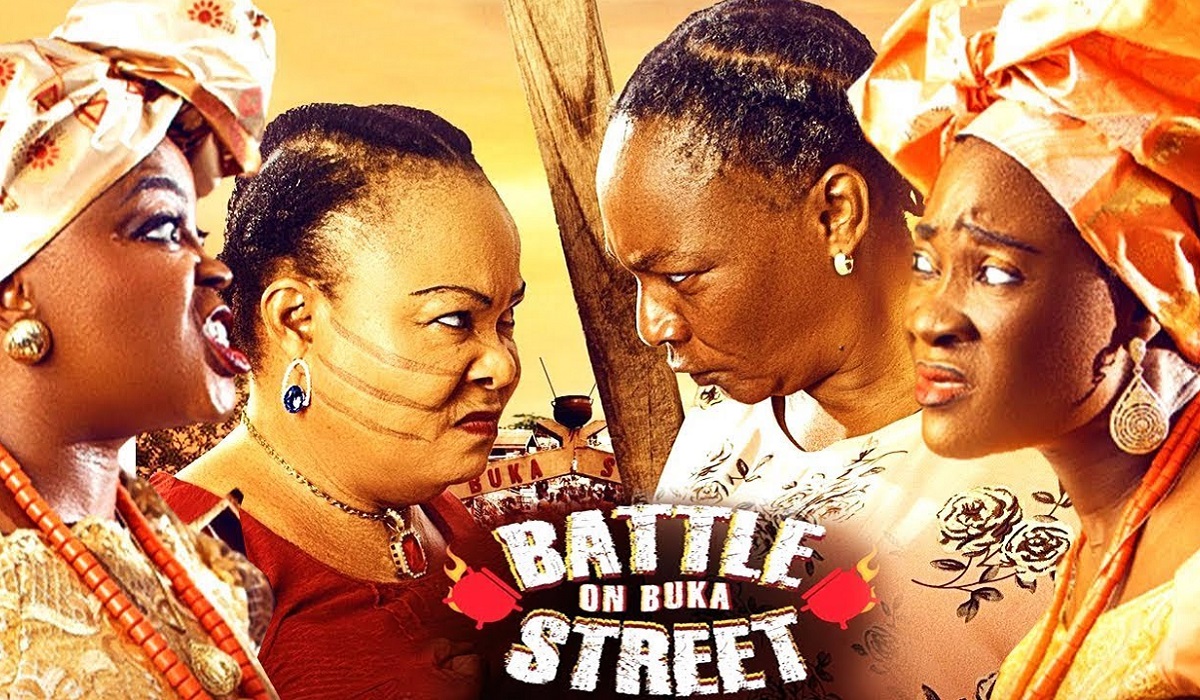 The highest grossing Nigerian movie of all time, as at June 2023, is currently Funke Akindele's Battle On Buka Street, a 2022 production, taking over from Ọmọ Ghetto,also another movie from two years before by the same producer.
PS: Our original list was of the top 15 highest-grossing Nollywood movies, but as new entrants are added to the list, for posterity and records purposes, we decided to not remove the movies at the bottom of the list. Our thinking is that it is more important to have all these records available to the public than it is to keep the list limited to 15. As such, this list will keep growing over time. Hopefully, you appreciate having a more complete picture of how the top list changes from year to year.
Join Our Tribe on Twitter: For updates on new Nollywood movie reviews, cinema reviews, and Nigerian movie personalities, join our tribe on Twitter @NollyRated.