Synopsis: Far From Home tells the story of Ishaya Bello (Mike Afolarin), a charismatic teenager and talented artist from a poor family whose dreams suddenly appear within reach when a prestigious scholarship to the most exclusive school in the country is announced. Wilmer Academy, catapults him into the affluent world of Nigeria's elite. All the while a huge secret threatens Ishaya's newfound status and, ultimately, his family's safety.
Far From Home: The Cast
Mike Afolarin as Ishayo Bello
Elma Mbadiwe as Carmen Wilmer-Willoughby
Genoveva Umeh as Ozinna
Bucci Frankin as "Government"
Funke Akindele as Patricia
Olumide Oworu as Atlas
Emeka Nwagbaraocha as Frank
Gbubemi Ejeye as Adufe
Bimbo Akintola as Mabel Wilmer-Willoughby
Richard Mofe-Damijo as Feyi Wilmer-Willoughby
Adesua Etomi-Wellington as Ms. Irurhe
Paul Adams as Ishaya Snr- Ishaya's father
Tomi Ojo as Rahila
Bolanle Ninalowo as Oga Rambo
Ruby P. Okezie as Nnenna
Natse Jemide as Reggie
Raymond Umenze as Denrele
Carol King as Principal Gemade
Linda Ejiofor as Ms. Abubakar
Femi Branch as Babatunde
Erica Nlewedim
Chioma Chukwuka-Akpotha
Ufuoma McDermott
Far From Home: The Crew
Dami Elebe – Head Writer
Nk'iru. Njoku – Writer
Chiemeka Osuagwu – Writer
Jola Ayeye – Writer
Abosi Ogba – Writer
Catherine Stewart – Director
Kayode Kasum – Director
Kenneth Gyang – Director
Chinaza Onuzo – Executive Producer
Erika Klopper – Executive Producer
Zulumoke Oyibo – Executive Producer
Damola Ademola – Executive Producer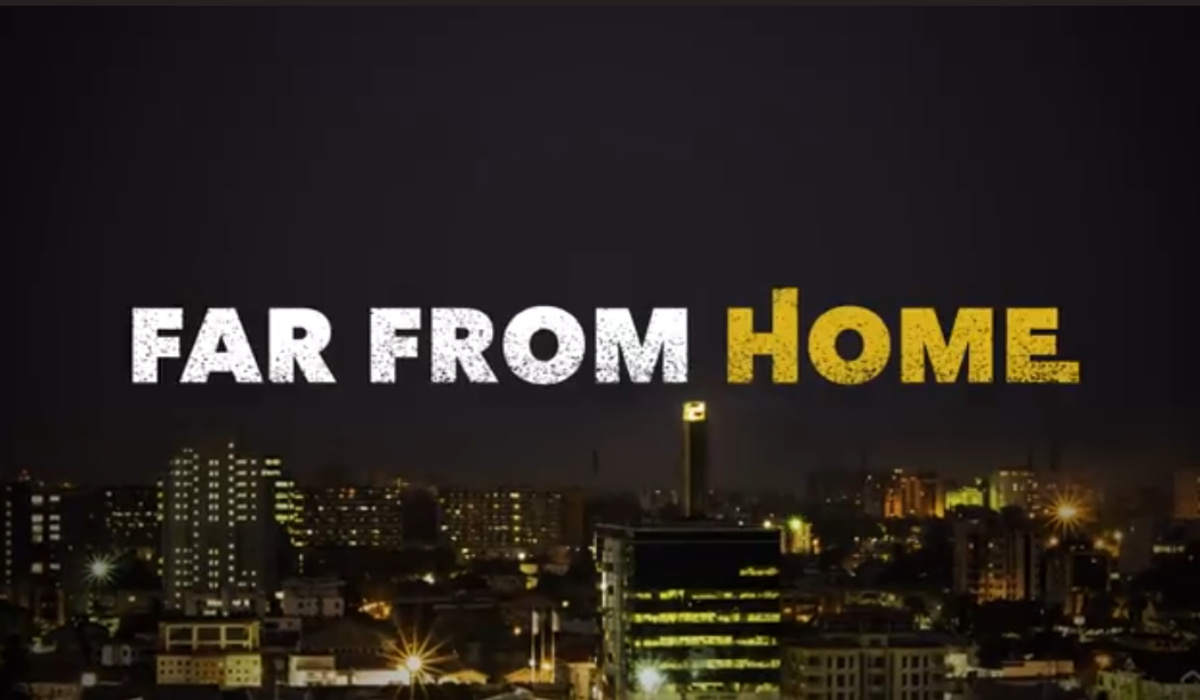 Far From Home: Review
The casting director of Far from Home deserves a lot of accolades; almost all the characters are well chosen. At first, you wonder why these students are behaving like they are. But when you realize this is similar to a sixth-form college, an academy between Secondary school and University, with an age range of 17 to 21, you understand the seeming laxity in discipline and in their behaviours.
It is a good portrayal of rich kids and how they live, the children of the 'one percent of the one percent', and how the ecosystem is upset when someone from the trenches is thrown among them. It is refreshing the way the new and young Nollywood actors are paired with the old Nollywood actors, without the old actors overshadowing the young ones. Everyone shines.
The script is great and the acting complements the script. We have lovely and appropriate locations and props, truly portraying the roles and affluence or otherwise of the characters.
It is a treat to see Bimbo Akintola in the role she plays here; it fits her like a glove, and the onscreen chemistry with RMD is a delight. All the actors left everything on the screen, but the major eye candy is the actor playing Reggie, Natse Jemide. I look forward to seeing him in more productions. The story arc for Adufe is very interesting – how she moves from a timid girl to someone who takes down a crime lord. Deyemi Okanlawon acting as an older artist is good, but his makeup leaves a lot to be desired: his grey beard is not convincing.
The writers did a good job. However, I have a reservation about the way the conflict was resolved. We spend 4.5 episodes building up the background and tension, and then everything is resolved in half an episode. I do not posit to dictate to the crew, but as a viewer, I expect something more to chew on. That resolution is abrupt and could have been handled a little better.
The ending suggests there will be another season. I hope the crew does not destroy what they have done in this first season. I hope the show does not fall under the sophomore curse. This is a series I will watch again to see anything I missed on the first watch.
Nollyrated Score: 4/5 (Great Movie)
NollyRated uses a 5-level scoring system, as follows:
Poor
Sub Par
Okay
Great
Outstanding
Join Our Tribe on Twitter: For updates on new Nollywood movies, reviews, cinema reviews, and Nigerian movie personalities, join our tribe on Twitter @NollyRated.