My first introduction to Shaffy Bello was in 1997 on African Independent Telivision's music show, Kenny's music. She was a singer and main dancer in Seyi Sodimu's hit single, "Love me Jeje". It was a different kind of song. Her husky voice captivated us as much as her delectable body, encased in a satin dress to show off its features, and we all enjoyed it.
Then suddenly, she vanished from our TV sets until years later, when I suddenly saw her on Tinsel, the long running five days a week series on MultiChoice African Magic channels. Tinsel has been running for twelve years. It must be the longest running series on any Nigerian TV.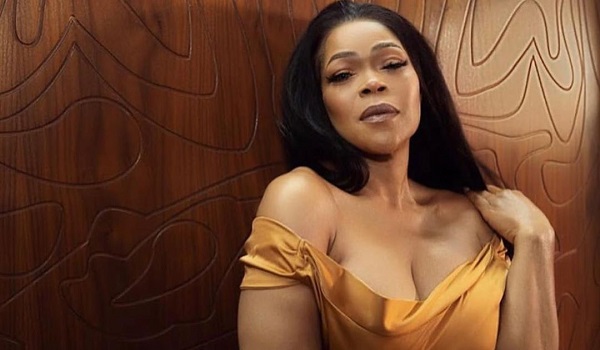 Shaffy was born in Nigeria in October 1970, but moved to the United States in the 80s. She returned to Nigeria in 2009 and she starred in a Yoruba Movie called Eti Keta.
There is something different about Shaffy Bello. She has a way of interpreting whatever role she is given that would make the audience believe that must be her true lifestyle.
Shaffy can be the spoiled scheming wife of a wealthy industrialist (AM Battleground), or the mistress of a rich man who decided to have a child for the husband of her madam's customer (Chief Daddy). She could be cast as the semi literate single mother who sells clothes in Isale Eko (Ovie's Voice), or the returnee who was nearly swindled by a romance scammer.
Shaffy Bello: Movies and Shows
The following list is not exhaustive, but here are some of the movies and shows Shaffy Bello has acted in:
Eti Keta

Tinsel

(as

Joanne Lawson).

2012

English/TV series

Lara and the Beat.

When Love Happens

(as

Anna).

2018

English/Romantic Comedy

Moth to a Flame

(as

Mrs. Clinton).

2016

English/Romantic Comedy

Discontent

(as

Zoe). 2016

English/Thriller

Aviva's Pearls

(as

Aviva's Mum). 2017

English/Drama

Separated

(as

Mabel). 2019

English/Drama

Gbomo Gbomo Express

(as

Alexis Osita-Park). 2015

English/Action

It's Her Day

(as

Mrs. Hernandez). 2016

English/Comedy

Ovy's Voice

(as

Mrs. G). 2017

English/Romance

Chief Daddy

(as

Nike Williams). 2018

English/Comedy

Your Excellency

(as

Laide Ajadi).

2019

English/Comedy

Elevator Baby.

2019 English/Comedy

Hire a Man.

2017 English

Battleground

(as Adaora Bhadmus). 2017- Africa Magic TV series)

Light will Come. 2016 English/Comedy

Twisted Twins. 2017 English/Drama

Three Thieves (as Madam Boss). 2020 English/Comedy

From Lagos with Love. 2018 English/Romantic Comedy

Iboju.

Fishbone (as Mama T). 2020 English/Crime Thriller

The Men's Club (as Mrs. Teni Doregos). 2020 English/Web Series
Shafy Bello is married with two children.