My first real introduction to Adesua Etomi was in The Wedding Party, I was struck by her beauty, her carriage and the way she spoke.  I later read about her online and her down to earth and sweet personality. I later read that her first feature movie in Nollywood was in 2014, Knocking on Heaven's Door, after which she won an award in 2016 for her role in the 2015 movie, Falling.
She seems to be a darling of the Big Budget movie producers now, though it seemed she was being typecast, until she landed the lead role in Sugar Rush, a Crime/Comedy flick.  Adesua interpreted her role superbly in the movie. She is married to Bankole Wellington, popularly known as Banky W, a Nigerian musician turned actor.  Their wedding seemed to be a re-enactment of their roles in Wedding Party 1 & 2. Banky W also had a role in Sugar Rush.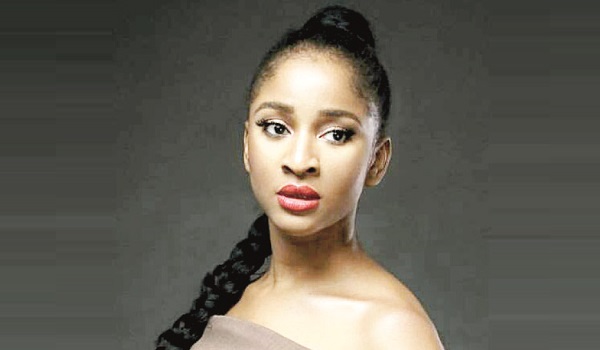 Adesua Etomi-Wellington stars in the Nigerian-American 2019 movie that was mostly shot in Nigeria and United States, alongside other actors from both Nollywood and Hollywood [1]. Below is a list of some of the movies Adesua has appeared in.
Adewua Etomi Biography
Adesua was born on February 22, 1988, is born to an Esan (a tribe in Edo State of Nigeria) father and a Yoruba mother. If you find Adewusa Etomi captivating on set, her educational background in Physical theatre, Musical theatre and Performing arts from City College Coventry and Drama and Performance at the University of Wolverhampton might have something to do with it.
Adesua Etomi Movies and Shows
The Call

(

2013).

as

Tara.

Short film

Knocking on Heaven's Door

(

2014). as

Debbie.

Romantic Comedy

Brave

(

2014). as

Layo.

Short film

 Falling

(

2015). as

Muna.

Romantic Comedy

A soldier's Story

(

2015). as

Lebari.

Action Drama

Out of luck

(

2015). as

Bisola.

Thriller 

Couple of Days

(

2016). as

Nina.

Romantic Drama

The Arbitration (

2016)

Dara Olujobi

Romantic Drama

The Wedding Party

(

2016). as

Dunni Coker.

Comedy

The Wedding Party 2

(

2017). as

Dunni Onwuka.

Comedy

10 Days in Sun City

(

2017). as

Bianca.

Comedy

King of Boys

(

2018). as

Adekemi Salami.

Crime/Action Drama

Up North

(

2018). as

Zanaib.

Drama

Sugar Rush

(

2019).

as

Susie Sugar.

Crime/Comedy 

Malika, Warrior Queen (2019). as Malika. Animation
References
Muna (2019): source.
Latest posts by Ọmọ́níkẹ̀ẹ́ Adéòtí
(see all)