It is no news that Nollywood is blossoming on all sides. There is no better time than now for you to get in on the action, even if all you want to do is start with social media skits and short movies, before graduating into full-length movies. As a matter of fact, that is what I recommend that you do as a beginner filmmaker: start with skits and short videos.
Of course, you need equipment. As a beginner filmmaker, you also likely do not have lot of money to spend, so you re looking for pocket-friendly equipment that will get the job done for starters. While there's no one-size-fits-all answer to this question, there are a few essential pieces of equipment that almost any filmmaker will need to get started.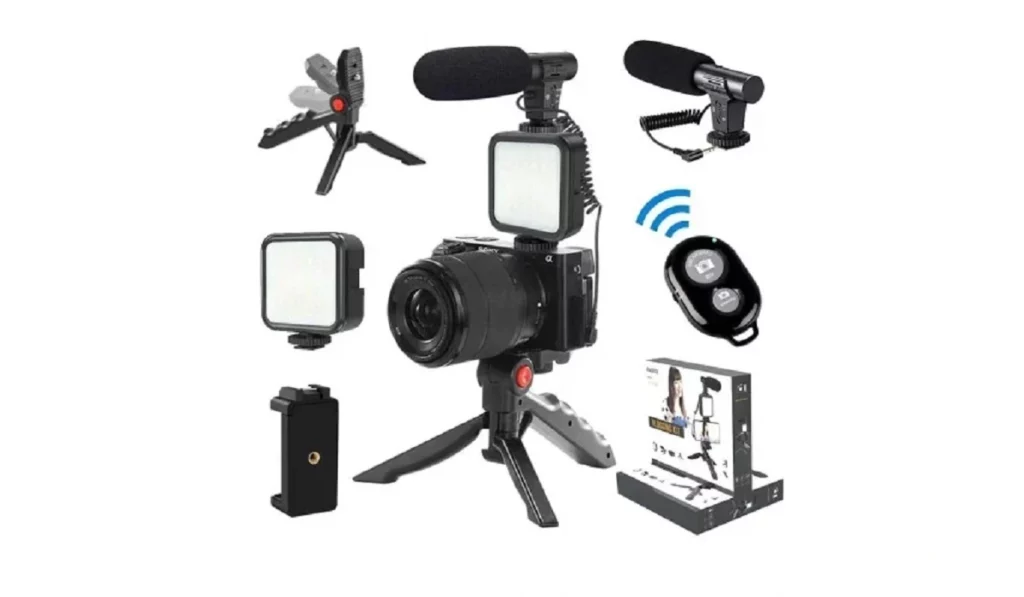 Table of Contents
What equipment should a beginner filmmaker buy?
What equipment do you need for filming? At the very least, you need a camera, a tripod, a microphone, lighting equipment, and video editing tools. Let me walk you through them and provide you with tips and recommendations.
Camera
The camera is definitely the most important piece of equipment you'll need as a filmmaker. Without a camera, there can be no video creation, so take this piece of equipment seriously. There are many different types of cameras available, ranging from simple point-and-shoot models to professional-grade DSLRs and cinema cameras. For most beginners, a good entry-level DSLR will be sufficient to get started. Look for a camera with good image quality, manual control over settings like shutter speed and aperture, and the ability to shoot in HD or 4K.
Examples of good entry-level DSLR camera include the Nikon D3000 which you can find for around USD $350. What that translates to in Naira will depend on what the prevailing exchange rate is, and what credit card provider you are using. The D3000 is getting difficult to find these days, but if you check Konga, Jumia, and the like, you will find the Nikon D5100 DSLR camera for round ₦180,000, and it sits above the D3000 in terms of performance. Canon also has a range of entry-level DSLRs, including the Canon Rebel T6 / EOS 1300D.
Tripod
A tripod is a must-have for you as a filmmaker, as it helps to stabilize your shots and prevent camera shake. You don't want your videos coming out jerky or blurry. Find a sturdy, reliable tripod that can support the weight of your camera, and that has a smooth pan and tilt mechanism for easy movement. Again, good places to find those are Amazon, Jumia, Konga, Jiji, etc, or physical photography equipment store. This applies to every equipment listed in this article.
Microphone
Good audio is just as important as good video when it comes to filmmaking. While your camera likely has a built-in microphone, the quality of that microphone may not be sufficient for professional-grade recordings. Look for an external microphone that can attach to your camera or a separate audio recorder for high-quality sound.
Lighting
Lighting is another essential component of filmmaking. While natural light can work in some situations, having additional lighting options can help you achieve the look and feel you're going for in your films. Look for a basic lighting kit that includes softbox or umbrella lights and stands.
Editing Software
Once you've captured your footage, you'll need a way to edit and assemble it into a finished product. There are many different video editing software options available, ranging from free programs like iMovie and DaVinci Resolve to more professional-grade options like Adobe Premiere Pro and Final Cut Pro X. Using a video editing software means that you need a PC. Hopefully, you alredy hve one. If not, you need to add the cost of getting one to your budget. Or perhaps you can outsource your video editing to a 3rd party.
While there are certainly other pieces of equipment that can be helpful for filmmakers, these five items are a great starting point for beginners. As you gain experience and develop your skills, you can start to explore additional equipment options that will help you take your filmmaking to the next level.
Ultra-low budget equipment for beginner filmmakers
If you are really, really squeezed tight for cash, don't despair. There is something you can do as well. You probably already own a smartphone, no matter how cheap. The good news is that you can use it. I have seen teenagers produce stunning videos with a ₦70,000 smartphone and some cheap support equipment, so this is not theory. What equipment?
For example, you can get a video making kit for between ₦20,000 and ₦40,000 on Konga, Jiji, or Jumia. The kit includes a smartphone holder, tripod stand, remote, LED Light, and a microphone. It is a complete kit to get you started. You can also buy detachable lenses that you can use with your smartphone to produce some interesting effects. Get those and you are on your way to success. Do not let the days of small beginning deter you. One day, you will be big enough to produce a big movie like Anikulapo or a limited series like Far From Home, and then you will look back on your early days with a smile.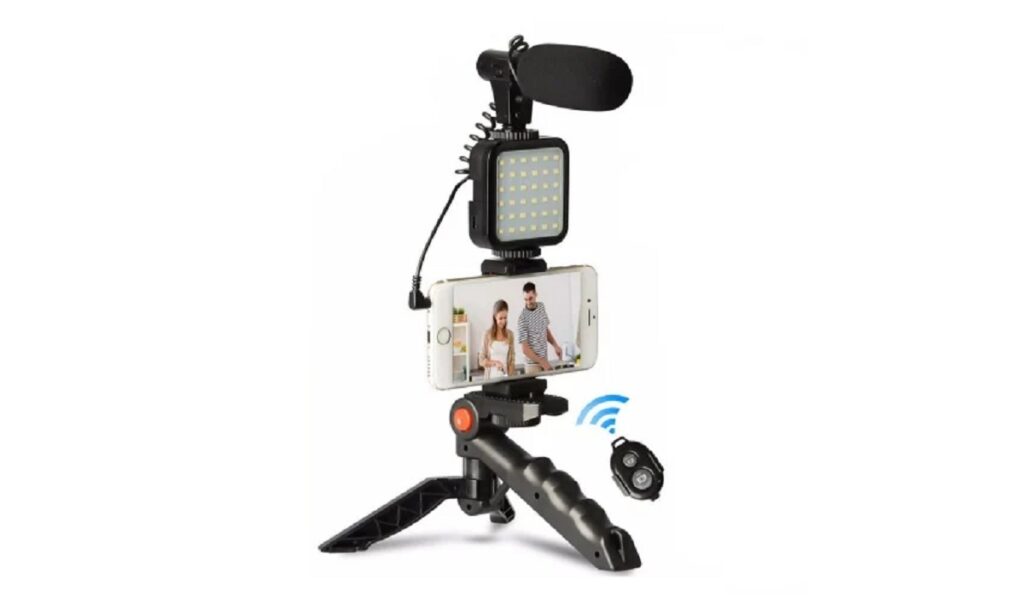 What of video editing if all you have is a smartphone and a kit? There are tons of great video editing apps available for both iPhones and Android phones. Some are free and others are paid. But there is definitely something for you to start with. I recommend the following: FilmoraGo, PowerDirector, iMovie, InShot, and OpenShot. Search the Apple App Store or Google Play Store to download them and play with them to find out which works best for you. You can explore more top video editing apps and Video Editing Apps for Android Smartphones.