If there is anything Blossom Chukwujekwu does, it is to fully immerse himself in any role he plays in a movie, so much so that you wonder how he does it. His role in the 2015 movie, The Visit, where he played Lanre Shagaya, and as Eric in the 2023 movie, The Trade, come to mind. He is what one can call a methodical actor, he learns new mannerisms, dialects, and languages to perform his roles. Some of the movies are not the best, but he would usually perform his role in a stellar manner.
Table of Contents
Biography
Born Chukwudi Echezona Chukwujekwu on November 4, 1983, in Benin City, Edo State, Nigeria to Dr. I. E. and Evangelist J. C. Chukwujekwu, Blossom Chukwujekwu is the first of two sons. He is a native of Otolo, Nnewi North in Anambra State, Southeast Nigeria. He attended Greater Tomorrow Primary School and Greater Tomorrow Comprehensive College both in Benin City, Edo State.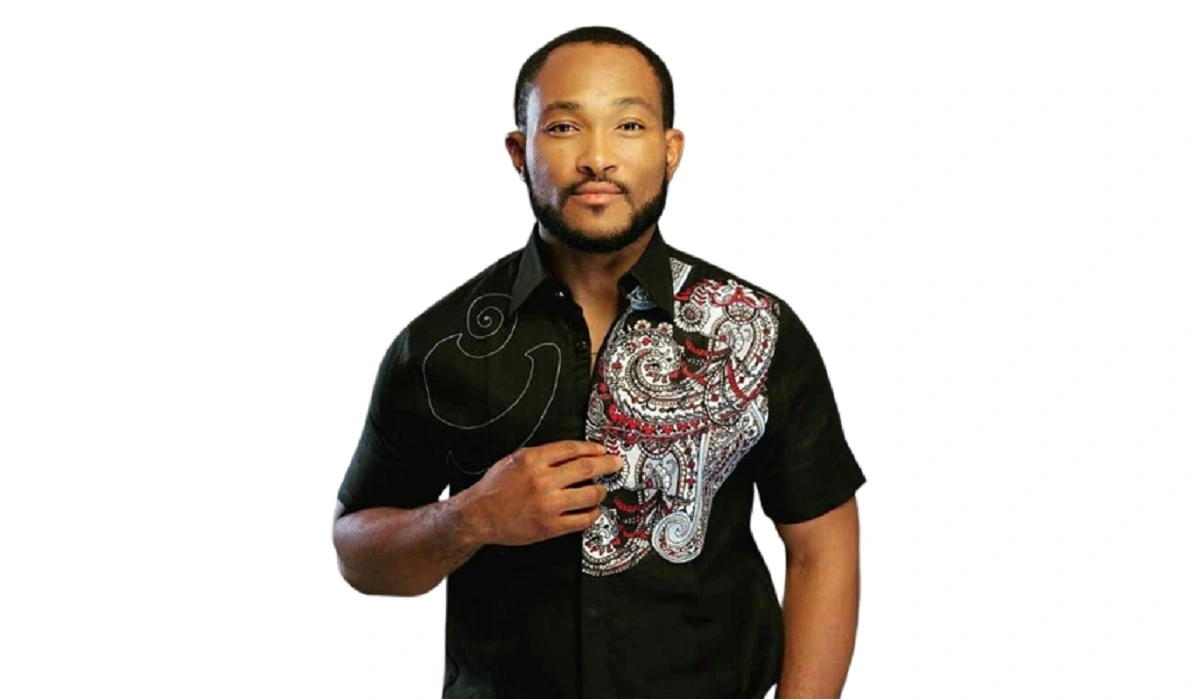 For his tertiary education, Blossom opted to study Mass Communications at Anambra State University of Science and Technology, where he spent a year. He completed his studies at the Benson Idahosa University, Benin City, Edo State after a brief stint at the Enugu State University of Science and Technology.
While in BIU, he was President of the Association of Mass Communication Students (AMCOS) in the 2007/2008 session. He was also an active member of the popular House of Theatre (H.O.T) where he played the lead in the stage drama, Godless: The path to dawn. Blossom Chukwujekwu got married in the native law and custom way in 2015, but he is currently separated from his wife.
Blossom made his professional acting debut in 2009 and has gone on to feature in over 40 movie productions. While he has won only one award, he has received multiple nominations for his different roles. Here is a list of some of the movies he has featured in.
Movies
The Trade (2023), as Eric. Crime Action
Omo Ghetto the Saga (2021), as Gang Member. Crime Comedy
Sanitation Day (2021), as Inspector Hassan. Crime Comedy
Day of Destiny (2021), as Young Bankole. Sci-Fi.
Unroyal (2020). Epic Drama
Oloture (2019), as Emeka. Investigative Drama
Black Rose (2018), as Desmond.
Okafor's Law (2016), as Chuks Okafor. Comedy
Ghana Must Go (2015), as Olanrewaju Shagaya. Comedy
Gbomo Gbomo Express (2015), as Rotimi. Crime Thriller
The Visit (2015), as Lanre Shagaya. Comedy Thriller
Knocking on Heaven's Door (2014), as Moses
Private Storm (2009), as Tony Gomez. Feature Film.