Biography: Rugged and gorgeous, Deyemi Okanlawon's looks might fool you into thinking that he is your classic Nollywood heartbreaker, but he is not. He combines the ruggedness and gorgeousness with a ready mischievous smile – the perfect look of the villain.
But you want to fall in love with him, as he portrayed as the antagonist in Funke Akindele-Bello's Omo Ghetto the saga. One could swear that he was born for the role, complete with the colored hair and protecting skills.
Deyemi started acting while still an undergraduate at the University of Lagos, where he studied Chemical Engineering. He went fully professional after graduating though. When not acting, he would be found in his mother's baking establishment, Baker's World, which has been in the business more than 25 years and whose cakes are very popular.
In 2012, Deyemi acted in a short film, Blink, which bagged him an award, and he has grown in leaps and bounds since then. Besides acting, he is also a voice over artist, putting his rich voice to use.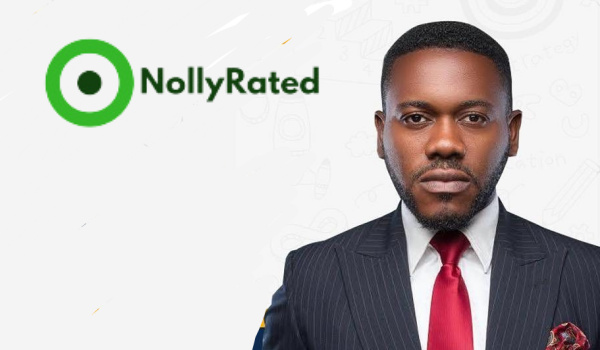 Deyemi is married to his University sweetheart, Damilola, and they have two kids. Here is a list of some of the works hehas been involved in.
Deyemi Okanlawon: Movies and TV Shows
Omo Ghetto the Saga (2020), as Femi Stone. Comedy/Action
Pandora's Box (2019). Drama
The Royal Hibiscus Hotel (2017). Romantic Drama
Asawana (2016), as Sere. Drama
It's About Your Husband (2016), as Kay. Drama
Undercover Lover (2015), as Mr. Roberts. Drama
Dowry II (2015), as Demola. Drama
Vanity's Last Game (2014), as Justin. Drama
A Few Good Men (2014), as Wale. Drama
Perfect Imperfection (2014), as Kanmi. Romantic Drama
Lekki Wives III (2014), as Hassan. Series
Gidi Up II (2013), as Tokunbo. Series
Kpians: The Feast of Souls (2013), as Eric
Blink (2012), as Husband. Short Film
We Are Social
Engage with us on Twitter, where we rock as @NollyRated.