One of the things parents love in Nigeria, and indeed anywhere in the world, is to have their children adopt their professions and help continue their legacy. We have seen this in professions like accounting and law. And now, we have acting families to point to.
The Dafinone are in the Guinness Book of World records as the single family with the highest number of chartered accountants, the family of Rotimi Williams is one of lawyers, the Falana family too is for lawyers. Dare Art Alade is the son of the renowned musician, Art Alade.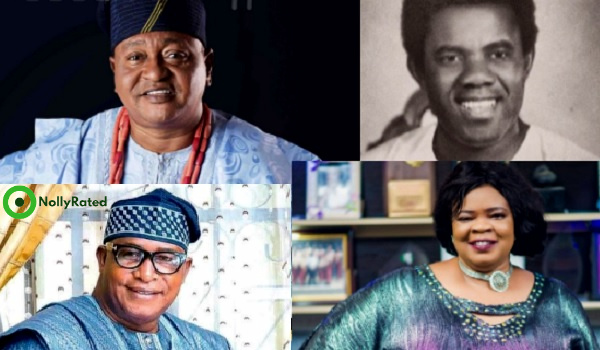 While in times past, acting was seen as a profession for those who have nothing better to do with their lives, the profession has gained not only fame, but prestige, and now we have acting family dynasties in Nollywood.
The Top Acting Families in Nigeria's Movie Industry
Here is a feature on the most popular acting families in Nollywood, Nigeria's movie industry. The list is not in any certain order.
1. The Kosoko Family
Prince Jide Kosoko

Henrietta Kosoko – Wife (Late)

Sola Kosoko – Daughter

Bidemi Kosoko – Daughter
Prince Jide Kosoko is one of the pioneers of Nollywood, not only does he straddle the generational divide, he straddles all the genres of Nollywood. He is a well sought after actor in the Yoruba and English sections of the movie industry, as well as in soap operas. He has been an actor in the Africa Magic Tinsel, an MNET production, from inception.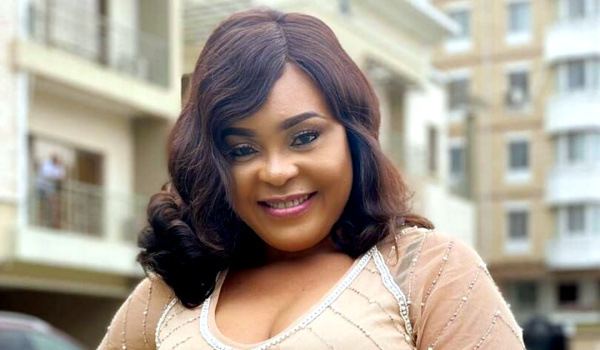 Of his twelve (12) children, two – Sola Kosoko and Bidemi Kosoko – are actors. The late Henrietta Kosoko was married to Jide Kosoko and was fully active in Nollywood before her demise.
2. The Afolayan Family
Adeyemi Afolayan (Ade Love – Late)

Toyin Afolayan – Sister

Moji Afolayan – Daughter

Kunle Afolayan – Son

Tayo Afolayan – son

Gabriel Afolayan – Son

Aremu Afolayan – Son
Adeyemi Afolayan (Ade Love): Late Ade Love was known for his romantic movies, hence the name Ade Love. He was acting and died before formal Nollywood was fully formed. The good thing is he left a legacy not just for his children, but his siblings. His sister is Toyin Afolayan.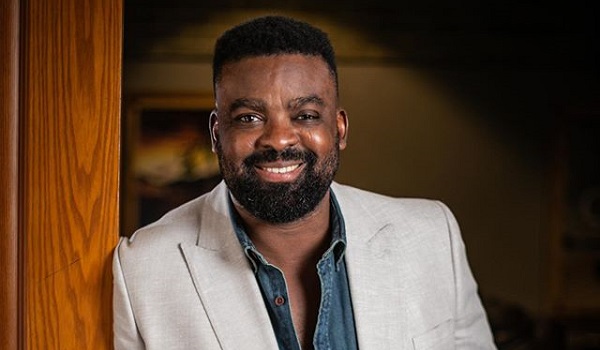 Kunle Afolayan is both an accomplished actor and director.
3. The Edochie Family
Pete Edochie

Linc Edochie – Son

Yul Edochie – Son
Chief Pete Edochie, MON born March 7, 1947 is a Nigerian actor. Edochie is considered one of Africa's most talented actors, being honored with an Industry Merit Award by Africa Magic and Lifetime Achievement by Africa Film Academy.
Although a seasoned administrator and broadcaster,he came into prominence in the 1980s when he played the lead role of Okonkwo in an NTA adaptation of Chinua Achebe's all-time best selling novel, Things Fall Apart. In 2003, he was honored as a Member of the Order of the Niger by President Olusegun Obasanjo.
While Pete Edochie has five sons, only two are in Nollywood. Linc is the third son, and while he is in Nollywood, he is not very popular because he doesn't act in a lot of movies. Yul is the fifth and last child, and he is quite popular in Nollywood.
4. The Omobolanle Family
Sunday Omobolanle (Aluwe)

Peju Ogunmola – Wife

Sunkanmi Omobolanle – Son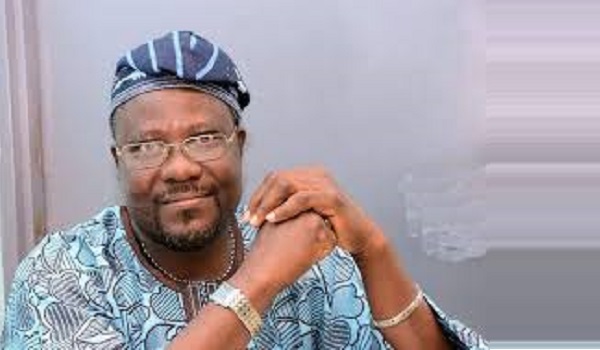 Sunday Omobolanle is more popularly known as Aluwe. Those of us who grew in the '80s on NTA and the state TVs will remember Aluwe. He was part of a small group of actors who gave us sitcom comedies in the old days. It is refreshing to see that they all transitioned to the new Nollywood, though Oga Bello has grown much more prominent than Aluwe and Iya Awero.
Aluwe's wife and son are in the industry too. His wife is Peju Ogunmola, a veteran of the industry and the daughter of late Kola Ogunmola, another industry icon. His son is Sunkanmi Omobolanle, an actor in his own right.
5. The Salami Family
Adebayo Salami (Oga Bello)

Femi Adebayo – Son

Tope Adebayo – Son

Sodiq Adebayo – Son
Adebayo Salami (Oga Bello) is a veteran Nigerian actor, filmmaker, movie producer and director. He began his acting career in 1964, with a group called Young Concert Party, under the leadership of Ojo Ladipo, popularly known as Baba Mero.
After a few years, the group changed its name to Ojo Ladipo Theatre Group, and later metamorphosed into Awada Kerikeri Theatre Group. Following the demise of Ojo Ladipo in 1978, Salami took the mantle of leadership of the group, which brought him into the limelight.
Oga Bello has 18 children from two wives, and three of them – all graduates – followed in his footsteps into Nollywood.
Femi Adebayo, who has been acting since 1985, when he appeared in his father's movie, Ogun Ajaye, is also a producer and director. He holds a Masters degree in Law from the University of Ibadan. His Bachelors in Law was obtained from University of Ilorin. Femi has three wives, the most recent he married in 2016.
Tope Adebayo prefers to be at the back of the camera rather than in front of it. He appears sparingly in movies, spending more time producing and directing more movies than he acts in.
Sodiq Adebayo is also an actor, and he has featured in some movies, though not as much as his brothers.
6. The Ogunsola Family
Ishola Ogunsola ("

Dr I Sho Pepper")

Mrs Adunola Ogunsola – Wife

Mojisola Ogunsola aka Iya Alakara – Wife

Mrs Iyabode Ogunsola aka Efunsetan Aniwura – Wife

Funmilola Ogunsola popularly known as Ijewuru – Wife

Olusola Ogunsola – Wife

Bola Akande- Daughter
Timothy Olusola Isola Ogunsola, popularly known as "Dr I Sho Pepper", was born on November 14, 1942. In 1959 he joined the Akin Ogungbe theater group.
Among his contemporaries theater group are Jimoh Alihu, Charles Olumo, late Afolabi Afolayan (Jagua), and Femi Adeyemo aka Babangbalife. Late Ishola Ogunsola contributed a lot to Nigeria's theatre and culture industry.
He was one of the founding members of Association of National Theater Arts Practitioners, Nigeria (ANTP) when it was established in University of Ibadan in 1976. He was the Financial Secretary of ANTP between 1989 and 1991.
Some of his play are : Eru Jeje, Egbinrin Ote, Koriko Panti, Iyawo Alalubosa, Ayo, Adesco Omo Eko, Efunsetan Aniwura(iyalode ibadan)
He died on the 28th of December, 1992.
7. The Ogungbe Family
Akin Ogungbe

Segun Ogungbe – Son

Atinuke Ogungbe – Daughter in law

Wunmi Ajiboye – Daughter in law
Christopher Akintola Ogungbe (1934 – November 2012) was a Nigerian film actor, filmmaker, producer and director. He featured, directed, and produced several Nigerian movies, such as Ireke Onibudo and 50-50, a movie produced in 1990 that featured the veteran comic actor Bolaji Amusan.
As a child, his mother took him to live with his grandmother after he stopped schooling. He started out in the industry by watching Baba GT Onimole as an apprentice.
Ogungbe had 20 wives and 50 children. Did I hear someone say, "Boss"?
8. The Ogunde Family
Hubert Ogunde

Laja Ogunde – Son

David Adekunle Ogunde

Long list of children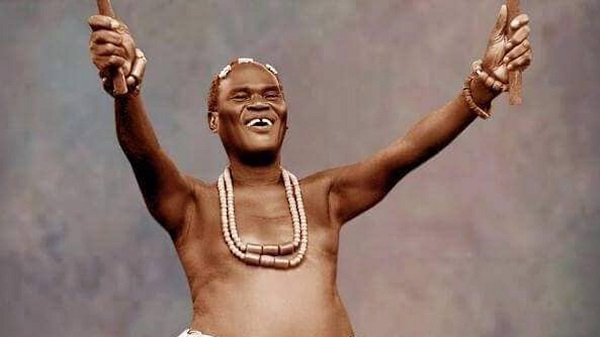 Chief Hubert Adedeji Ogunde, D.Lit. (10 July 1916 – 4 April 1990) was a Nigerian actor, playwright, theatre manager, and musician who founded the first contemporary professional theatrical company in Nigeria, the African Music Research Party, in 1945.
Hubert Ogunde had more than 17 wives and many children, and they were all part of his theatre on stage. Some of his children, while not too popular themselves, are still active in Nollywood today.
He has been described as "the father of Nigerian theatre, or the father of contemporary Yoruba theatre. In his career on stage, he wrote more than 50 plays, most of which incorporate dramatic action, dance and music, with storylines reflecting the political and social realities of the period.
His first production was a church-financed play called The Garden of Eden. It premiered at Glover Memorial Hall, Lagos, in 1944. Its success encouraged Ogunde to produce more plays, and he soon left his job with the police force for a career in theatre. A lot of his movies were in the cinemas and some were quite scary to us as children.
Join Our Tribe on Twitter: For updates on new Nollywood movie reviews, cinema reviews, and Nigerian movie personalities, join our tribe on Twitter @NollyRated.