Whether on stage, on the small screen, or the big screen, Bimbo Akintola is a delight to watch. She is a thespian who knows her craft. 
While most people who have followed her acting career recall her first role in the Yoruba Movie, Owo Blow (1995), her most memorable performances for me are the ones on stage.
On stage, you are drawn in by her performance, you would weep along with her and laugh along with her. She does not leave you without emotions. During her performances, you are often left wondering whether she is acting or actually experiencing the what she is portraying.
In her movies, either as a spurned lover, or as a company executive, you are totally convinced. She is a professional to the core. Her latest role in the movie, The New Normal, saw such sweet interactions and chemistry between her and Mercy Johnson, that you would believe they are truly blood related. 
Bimbo Akintola was born on the 5th of May 1970, and is a graduate of Theatre Arts from University of Ibadan.
Her talented acting has earned her recognition in the industry, including:
Best Actress or English Actress in Nigeria in 1997,

Nomination for Best Actress in a Leading role at the

2013 Nollywood Movies Awards,

Best Actress Award for the movie, Heaven's Hell, at the 2015 Eko International Film Festival, and
Best Actress of the Year at the Africa International Film Festival (AFRIFF) 2016, for her role in 93 Days

.

 
Below is a list of some of the movies that Bimbo Akintola has acted in.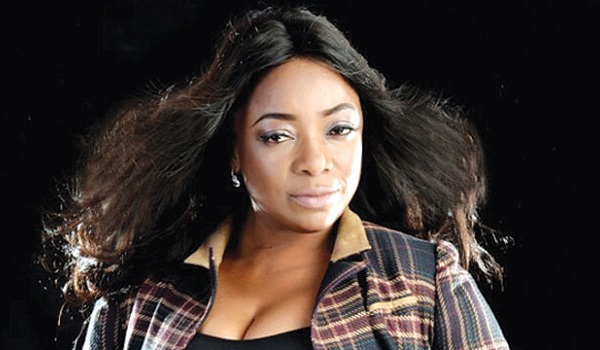 Bimbo Akintola: Movies and Shows
The New Normal

 (

2020), as

Grandma/Judge.

Comedy/Drama.

Heaven's Hell

(

2019), as

Tsola Aliu.

Psychological Drama. 

Zena

(

2019), as

Ma Mahila.

Traditional Drama.

Diamonds in the Sky

(

2018).

Drama.

Side Chick Squad

(

2017).

Chick Flick.

93 Days (2106),
8 Bars and a Clef

(

2015), as

Jumoke.

Musical Drama.

The Antique (

2014), as

Queen 1.

Traditional Drama.

Ayitale (

2013).

Yoruba Drama.

Tango with me (

2010).

Romantic Drama.

Dangerous Twins 2&3

(

2004).

Thriller.

Anini

(

2003), as

Edede.

Action Thriller.

The Gardner (1998).  

Out Of Bounds (1997).

Owo Blow (1995).