Prophetess (2021) Synopsis: Ajoke, a local prophetess, makes a bogus prediction about a football match. This sets off a chain of events beyond her control in the community. With her life in danger, she enlists the help of her twin sister to save her.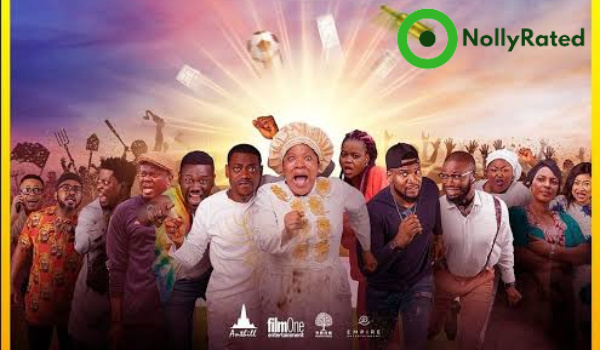 Prophetess: The Cast
Toyin Abraham

Lateef Adedimeji
Muyiwa Ademola
Tina Mba
Ronke Oshodioke
Uzor Arukwe
Kehinde Bankole
Kunle Remi
Seyi Awolowo
Prophetess: The Crew
Niyi Akinmolayan – Director

Victoria Akujobi, Mimi Bartels, Matilda Sola – Producers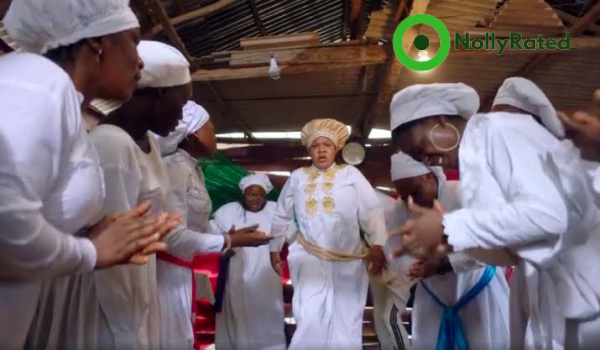 Prophetess: The Review
Watching Prophetess had me mostly confused about it's plot and focus. The movie is fast-paced, perhaps so much that it mostly left those of us viewing wondering where we were, where we were going, and what the whole story is about. Movies can choose to be solely for entertainment and laughs. It appears that this is exactly where the producers and director of Prophetess pitched their tent. But like wine not fully developed, it is a bit hard to swallow in some places.
Perhaps the grapes of the story could have been left to ripen further and give us some story arc to the lead characters. For example, one of the lead characters, the supposed star footballer to help with the game, has very little screen time.
One major plus for this movie is the location. It is refreshing to see Ibadan well portrayed. There is ample showcase of landmarks, local food, including the preparation and the eating of it. Ibadan is the largest city in West Africa and deserves to be featured more in Nigerian movies.
I have always enjoyed Nigerian movies that have a natural mix of our major languages. It is always a plus, because it is a portrayal of who we are as a people. We speak all our languages, not just English, daily. Prophetess allows the actors to speak the languages they are fluent in, giving us a natural flow.
I must say the casting is brilliant; nobody else could have played the role of Ajoke, the Prophetess, better than Toyin Abraham. Lateef Adedimeji is hilarious as an actor, and he is perfect for the role he portrays here. The beautiful surprise of this movie is Kehinde Bankole, who is better known for playing the posh and upper class lady in movies. Here, she is the minimally educated Ibadan girl, a refreshing departure, and I must say that she did it excellently.
I really struggled to understand the plot of this movie, though it eventually comes together in the end, but just barely. It is not enough to redeem the rest of the confusing storyline that we are treated to. There is a lot to laugh over, though some jokes appear forced.
Prophetess rambles a lot, with too many subplots, and it takes too long to tie loose ends. Technically, some indoor lighting are too dark, and the sound is either too loud or not too laid well in some scenes. I enjoyed the movie a bit, but I will not be seeing it a second time.
NollyRated Score: Okay Movie (3/5)
NollyRated uses a 5-level scoring system, as follows:
Poor
Sub Par
Okay
Great
Outstanding
Join Our Tribe on Twitter: For updates on new Nollywood movie reviews, cinema reviews, and Nigerian movie personalities, join our tribe on Twitter @NollyRated.