If Rita Dominic were a bottle of wine, she would be a delicious bottle of Irish Cream; tasty and milky, and oh so intoxicating. Some others would rather describe her as the finest wine made from premium grapes, aged to perfection, the older, the better and sweeter. Rita has been around for a long time. She does not feature too often in movies, but when she does, it is either as lead actress and/or producer, and she always brings her A game.
According to her Wikipedia page, Rita Dominic was born on 12 July, 1975. She started performing as a child, appearing in school plays and children's television shows in Imo State. She studied Theatre Arts at the University of Port Harcourt. In 1998, she starred in her first movie, A Time to Kill, and won the City People Awards in 2004 as the Most Outstanding Actress.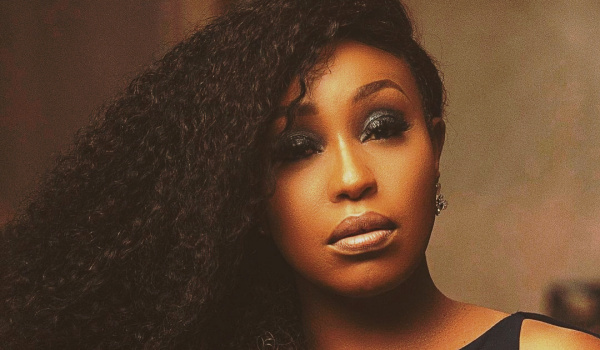 It is hard to pin Rita down as old or new Nollywood. She moves seamlessly across the divide and delivers almost flawless performances whatever role she is given. One of the works in which she gave such a stellar performance was The Meeting, a movie she produced, and was a supporting actress in. In that movie, she played a secretary to a politician, a comedic role she played so well, you would think that is her day job. But then again, acting is her job; she is paid to be other people and make it believable.
Her most recent movie, La Femme Anjola, which she co-produced and starred in, is easily one of the best crime thrillers to come out of Nollywood. With a husky voice, flawless skin, and a smile that lights up the room, this outstanding veteran is the object of many crushes, young and old. Rita has paid her dues. Below is a repertoire of some of her works.
Rita Dominic: Movies and Works
La Femme Anjola (2021). As Anjola. Producer. Crime Thriller.
'76 (2016). As Susie. Historical Fiction.
Iyore (2014). As Osarugwe. Historical Fiction
The Meeting (2012). As Clara Ikemba. Producer. Comedy.
Run Away Prince (2009).
Saidi's Song (2009). As Pamela. Drama.
White Waters (2008).
Yankee Girls (2008).
Yahoo Millionaire (2007). As Oyinda.
Sleek Ladies (2007). As Cleopatra.
Girls' Cot (2006).
Hidden Murderer (2006).
Suicide Lovers (2005).
Queen of my Heart (2005).
Last Wedding (2004).
Indecent Act (2004).
A Night to Remember (2003).
Back from America (2003).
My Guy (1999).
Aba Riot (1999).
Join Our Tribe on Twitter: For updates on new Nollywood movie reviews, cinema reviews, and Nigerian movie personalities, join our tribe on Twitter @NollyRated.