Citation is not the first Nollywood movie Jimmy Jean-Louis (born August 8, 1968) would feature in, and he is an award winning Hollywood star, he has received 9 different and won 5.
He  is a Haitian-American actor and producer best known for his role as "the Haitian" on the NBC television series Heroes. Born in Pétion-Ville, he moved to Paris at a young age with his family in search of a better life. His early roles were in French television commercials and Spanish musical theatre.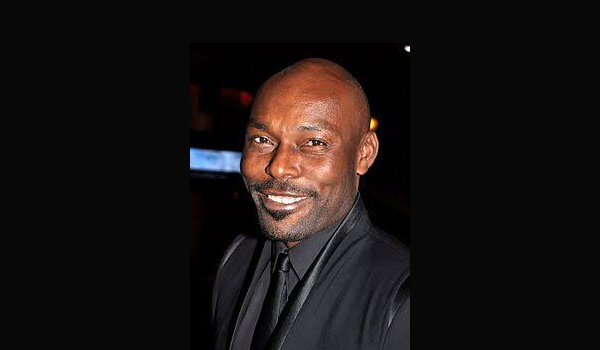 Eventually settling in Los Angeles in the late 1990s, he had small roles in The Bourne Identity, Tears of the Sun and Arliss before breaking into larger roles in American television and film. His most important role to date is playing the title character in Toussaint Louverture (film). He's the Producer/Star of the movie Rattlesnakes.
He had a starring role on season two of the television show Claws. His Nollywood features include Esohe, written by Bimbo Manuel and directed by Charles Uwagbai, Robert O. Peters; he was also in Doctor Bello, directed by the Nigerian director, Tony Abulu, starring  Isaiah Washington and Vivica A. Fox, alongside other American and Nigerian Movie stars. Here is a list of some of the movies he has featured in.
Year
Film
Role
Genre

2002

Derailed

Henry

The Bourne Identity

Wombosi bodyguard #5

2003

Tears of the Sun

Gideon

Hollywood Homicide

Gianfranco Ferre Clerk

This Girl's Life

Action Jackson

2005

Monster-in-Law

Prince Amir

Age of Kali

Ferdinand

The Game of Their Lives

Joe Gaetjens

2006

Phat Girlz

Dr. Tunde Jonathan

Cousines

Ralph

Haitian film

Le President a-t-il Le Sida

Dao

Haitian Film by

Arnold Antonin

2008

Diary of a Tired Black Man

James

Adventures of Power

Aubelin

Loaded

Antonio

The Ball is Round

Jay Jay Mfede

Also known as

Golden Goal!

(USA)

2009

Orpailleur

Myrtha

Moloch Tropical

Francis

I Sing of a Well

Narrator

2010

Coursier

Loki

French film

Sinking Sands

Jimah Sanson

Relentless

Candidate

The Penthouse

Buzz McManus

2011

A Butterfly Kiss

L'homme au tableau

2012

Toussaint Louverture

Toussaint Louverture

French telefilm

2013

One Night In Vegas

Nick

Doctor Bello

The Mark of the Angels-Miserere

Puyferrat

Five Thirteen

JJL

2015

The Cursed Ones

Paladin

UK/Ghanaian film by Zissou Pictures Ltd.

Joy

Toussaint

2016

The Empty Box

Toussaint

2017

Cargo

Jean

Catastropico

Damien

Esohe

Gary Baba

Nigerian/USA film

2018

The Outer Wild

Ramson

2019

Rattlesnakes

Robert McQueen

Desrances

Francis Desrances

Everything But A Man

Max

2020

Citation (film)

Lucien N'Dyare

Rise

Modu