76 (2016) Movie Synopsis: Set six years after the civil war, Joseph Dewa, a young officer from the Middle Belt, gets into a romantic relationship with an O-level student, Suzanne, from the South-eastern region. However, their relationship is strained by constant military postings and Suzanne's family, who constantly complain of not wanting to have anything to do with Joseph's people.
In a series of events that followed and betrayal of trust from Joseph's friend, Gomos, Joseph gets accused of being involved in the unsuccessful 1976 military coup and assassination of General Murtala Mohammed. His only means of proving his innocence is to produce his Identity Card.
Suzanne goes through a lot of emotional pains, coupled with the delivery of a baby girl, as she does everything she can to prove her husband's innocence.
Cast of 76 Movie
Ramsey Nouah as Captain Joseph Dewa
Chidi Mokeme as Major Gomos
Rita Dominic as Suzie
Ibinabo Fiberesima as Angela
Daniel K. Daniel as CPL Obi
Memry Savanhu as Eunice
Adonai Owiriwa as Captain V. M. Jaiye
Pat Nebo as Colonel Aliu
Nelly Ekwereogu as Ikenna
Shuaibu Ebenesi Adams as Lieutenant Jubril
Debo Oguns as Noel
Crew of 76 Movie
Directed by Izu Ojukwu
Screenplay by Emmanuel Okomanyi
Produced by Adonaijah Owiriwa, Izu Ojukwu, Tonye Princewill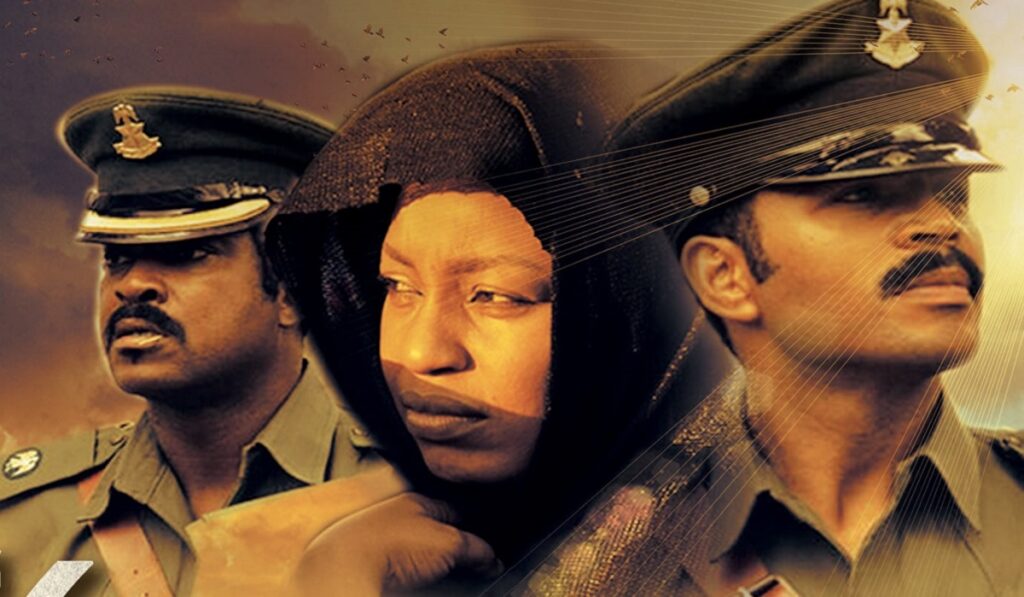 Review Of 76, A 2016 Movie Now on Netflix in 2021
There are some things that strike you about 76, and these are the things that make it a movie that will become a classic, ageing like fine wine. The movie makes use of authentic costume and props, all the way to the vehicles and Naira notes used. It is refreshing to see so much work go into the details.
76 includes original footage from the events portrayed in the movie, and then blends the colour of the movie itself in. It makes for excellent viewing. The story line is tight, and almost has no unnecessary scenes that could make it boring, yet it is so good that those who were too young, or not yet born, in 1976 but heard stories will easily relate with the production.
The onscreen chemistry between Ramsey and Rita is a testament to their skills and legendary status in Nollywood. It is also lovely to see Chidi Mokeme, who we think has been away for too long.
The movie leaves me with a lot of questions, though. What exactly is Dewa's secret mission? How was Ikenna, Suzie's brother, roped in to implicate Dewa? If Dewa was eventually found to be innocent, why was he dismissed from the military?
In spite of these questions, 76 is an excellent piece of artwork. The quality of the work shows the effect of military consultation that was done, and it demonstrates how Nollywood stands to benefit from consulting professionals in portraying their fields and activities, to give the audience the right type of authentic experience.
NollyRated Score: 4/5 (Great Movie)
NollyRated uses a 5-level scoring system, as follows:
Poor
Sub Par
Okay
Great
Outstanding
Join Our Tribe on Twitter: For updates on new Nollywood movie reviews, cinema reviews, and Nigerian movie personalities, join our tribe on Twitter @NollyRated.