Vin Diesel is known for portraying tough, muscular, and action-oriented characters in his movies. He has played a variety of roles, but he is best known for his roles in action movies such as The Fast and the Furious franchise, xXx, Riddick, and The Chronicles of Riddick. His characters are often physically imposing and skilled in combat, and they often have a strong sense of loyalty and family values.
Diesel has also done voice acting for the character of Groot in the Marvel Cinematic Universe, which has become one of his most iconic roles. Overall, Vin Diesel is known for his tough, no-nonsense characters who are not afraid to take on any challenge.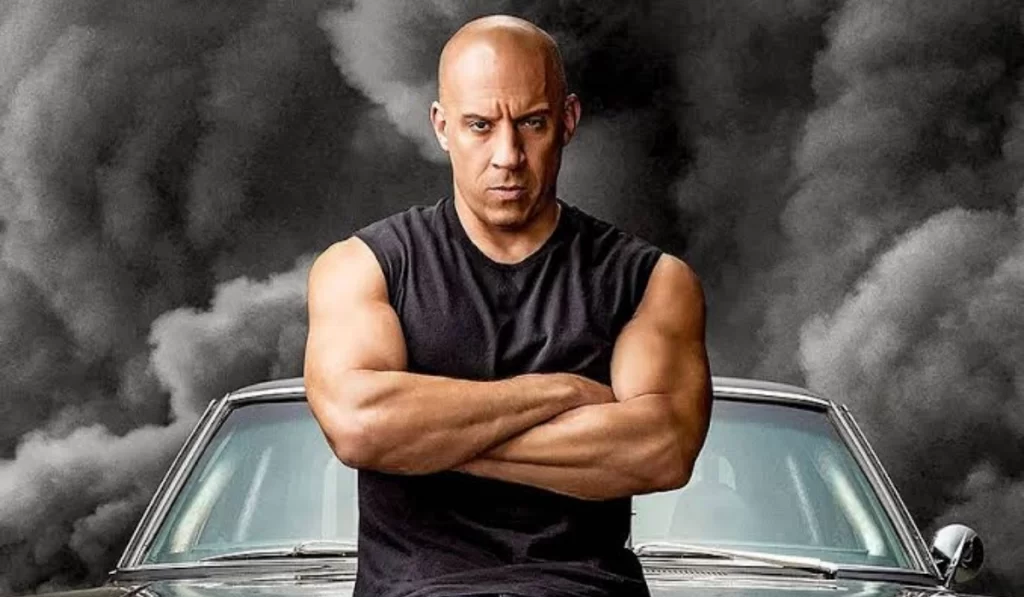 Table of Contents
List of the Top 10 Vin Diesel Movies
Here are the top 10 Vin Diesel movies of all time, along with summaries, dates of release, and box office takings of each one:
Furious 7 (2015)
After defeating Owen Shaw and his crew, Dominic Toretto and his team are targeted by Shaw's brother, Deckard Shaw, who seeks revenge for his brother's death. Box office takings: $1.5 billion.
Avengers: Infinity War (2018) – The Avengers and their allies must be willing to sacrifice all in an attempt to defeat the powerful Thanos before his blitz of devastation and ruin puts an end to the universe. Box office takings: $2.04 billion.
The Fate of the Furious (2017)
When a mysterious woman seduces Dominic Toretto into the world of terrorism and a betrayal of those closest to him, the crew face trials that will test them as never before. Box office takings: $1.24 billion.
Guardians of the Galaxy (2014)
A group of intergalactic criminals must pull together to stop a fanatical warrior with plans to purge the universe. Box office takings: $773.3 million.
Fast & Furious 6 (2013)
Hobbs has Dominic and Brian reassemble their crew to take down a team of mercenaries: Dominic unexpectedly gets sidetracked with facing his presumed deceased girlfriend, Letty. Box office takings: $788.7 million.
Fast Five (2011)
Dominic Toretto and his team of skilled street racers plan a massive heist in Rio de Janeiro, Brazil. They are pursued by a relentless federal agent while trying to outsmart a corrupt businessman. The crew must execute their daring plan and escape the law to secure their freedom. Box Office Takings: $626.1 million.
The Iron Giant (1999)
Although Vin Diesel voiced the character of the Iron Giant, the film is an animated science fiction movie that centers around a young boy named Hogarth Hughes. He discovers a giant robot from space and befriends it. As they form a bond, they must protect the robot from the government and navigate the challenges of friendship and understanding. Box Office Takings: $31.3 million.
Saving Private Ryan (1998)
While Vin Diesel plays a minor role in this film, "Saving Private Ryan" is primarily about a group of soldiers during World War II. They embark on a dangerous mission to find and bring back Private James Francis Ryan, whose three brothers have been killed in action. The movie depicts the brutal realities of war and explores themes of sacrifice and duty. Box Office Takings: $482.3 million.
Guardians Of The Galaxy 2 (2017)
Vin Diesel lends his voice to the character Groot, a sentient tree-like creature. The Guardians of the Galaxy are back for another adventure. They unravel the mystery of Peter Quill's parentage while facing new enemies and discovering the true meaning of family. The movie combines action, humor, and heart in the Marvel Cinematic Universe. Box Office Takings: $863.8 million.
The Fate of the Furious (2017)
Dominic Toretto (played by Vin Diesel) is coerced into working against his team when a mysterious woman seduces him into a world of terrorism and betrayal. The team must confront their leader's betrayal and work together to take down a powerful threat. The movie is known for its high-octane action sequences and dramatic twists. Box Office Takings: $1.236 billion.
xXx (2002)
'xXx' is an action-adventure film starring Vin Diesel as Xander Cage, an extreme sports enthusiast recruited by government agent Augustus Gibbons for a daring mission. The movie follows Xander's transformation into an unconventional spy as he infiltrates a group of terrorists planning catastrophic acts. Blending extreme sports with espionage, 'xXx' delivers high-octane action, innovative stunts, and Diesel's charismatic performance, shaping him into a new kind of action hero and sparking a franchise. Box Office Takings: $277.4 million.
Vin has featured on over 41 movies till date. The above are only those that I consider are the top 10.