Synopsis: The One for Sarah is a romantic drama that follows the story of Sarah, who has been through emotional abuse and is on the path to rediscover her self-worth and find love.
Table of Contents
The One for Sarah: The Cast 
Beverly Naya – Sarah
Bimbo Ademoye – Lizzy
Bucci Franklin – Michael
Uzor Arukwe – Fred
Daniel Etim Effiong – Dare
Adunni Ade – Joy
Ates Brown – Gloria
Shalewa Ashafa – Vera
Broda Shaggi – Kabiru
Bolaji Ogunmola – Lara
The One For Sarah: The Crew
Directed by: Lindsey Efejoku
Written by: Egbemawei Dimiyei Sammy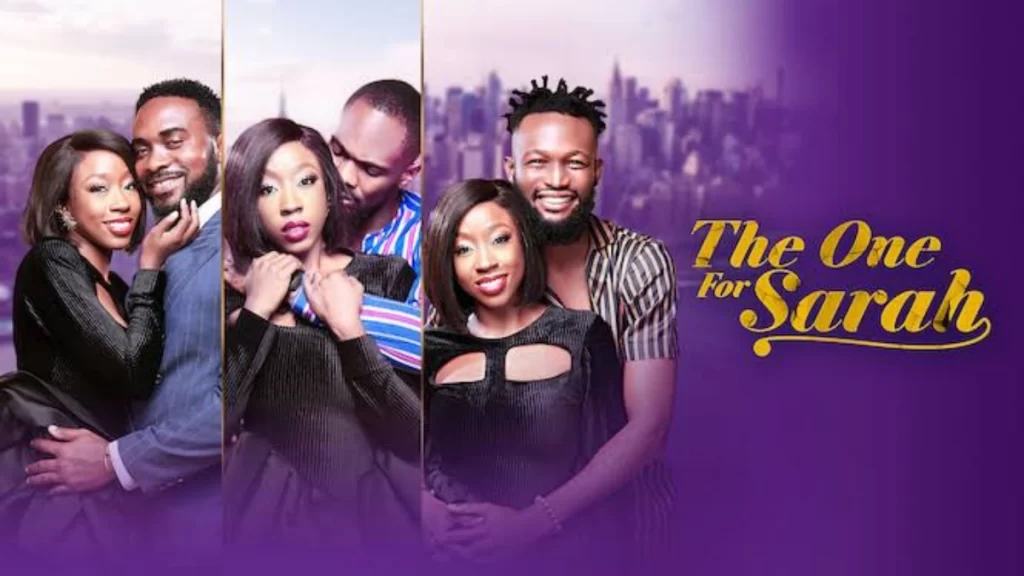 The One for Sarah: The Review
The movie starts slow and remains slow till the end, not giving any spectacular reveal or twist in the plot. It was almost a straight story, yet a bit confusing. Confusing, because it feels like The One For Sarah could not make up its mind whether to be a romantic movie or a movie about domestic violence. For a movie described as a romantic drama, there is not a lot of romance demonstrated. We feel more of the lead's terror and PTSD on display.
Romantic dramas are not designed to be funny by nature, but the humour element here falls flat. The acting is okay, but Beverly Naya still acts very reserved. She appears to keep holding back, not digging deep enough to fully portray the roles that she acts.
Uzor Arukwe acts well, but here, he too is reserved. I guess that is his acting persona – the knight in shining armour who shows up to rescue the damsel in distress. Even Bimbo Ademoye is reserved in this movie.
Daniel Etim Effiong is beginning to become pigeon-holed as a deceptively gentle but violent lover. This is not a good stereotype, as he has potential for a better range than such roles. Perhaps he needs to be more discerning in the roles and scripts he accepts. 
Bucci Franklin portrays his very good bad boy role well, and he is the most refreshing actor in this movie.
The One for Sarah is a romantic drama that serves up an average drama and subpar romance.
NollyRated Score
Score: 3/5 (Okay Movie)
NollyRated uses a 5-level scoring system, as follows:
Poor
Sub Par
Okay
Great
Outstanding
Join Our Tribe on Twitter: For updates on new Nollywood movies, reviews, cinema reviews, and Nigerian movie personalities, join our tribe on Twitter @NollyRated.