Synopsis: In the movie, Sista, a struggling single mother faces her worst nightmare when the father of her children comes into their lives and completely steals their attention all for himself.
Table of Contents
Cast
Adedamola Adewole
Chiamaka Uzokwe
Adeoluwa Akintoba
Blessing Jessica Obasi-Nze
Tope Olowoniyan
Chimezie Imo
Kehinde Bankole
Deyemi Okanlawon
Bisola Aiyeola
Crew
Directed by Biodun Stephen
Written by Biodun Stephen
Produced by Biodun Stephen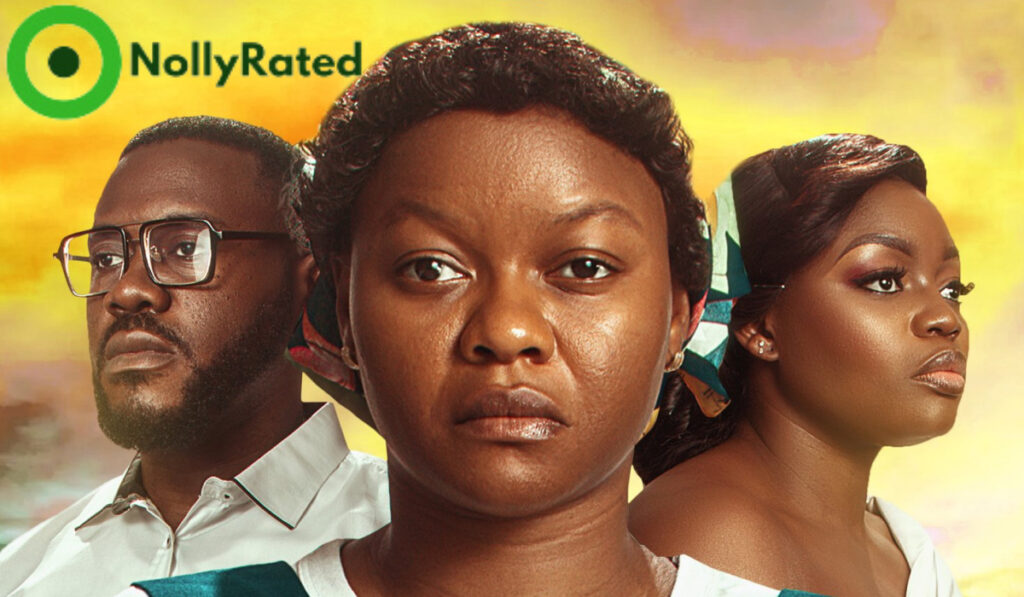 Review
No matter how hard-hearted you are, this movie tugs at your heartstrings. The subject matter is one that everyone, single parent or not, can relate to. The story is told in a gentle manner that is neither overly dramatic nor subpar, employing flashbacks, which ensures viewers are kept up to date all through. It uses a small cast, and each one of the actors gives a good report of themselves.
The movie is a drama, and it has comedy embedded in it. The comedy is gentle and not over the top, and it makes you smile even as you deeply feel the emotions of the characters.
Kehinde Bankole shows so much range in this movie that she deserves every flower coming her way. She has been acting for a while. She started with Wale Adenuga Productions on the small screen, but she has proven herself repeatedly. She has portrayed a spectrum of characters and aced each one. In this role, you will believe she is semi-educated. The emotions she displays – you find yourself rooting for her and reacting along with her. You are ready to go to war alongside her.
Deyemi Okanlawon is the bad boy, yet again, but in this role, his character is one whom you want to hate, then you find yourself sympathizing with, though you really want to strangle him. Abisola Ayeola is the quintessential "IJB" – I just got back – character, and her supporting role in this production is one you grow to love as the movie progresses.
Sista does not boast of great technicality or dramatic cinematic angles, but the simplicity of the story does not require those. Kudos to the director for giving us a movie that you want to watch again and relive some of the moments. Keep your tissue close by for this one.
Nollyrated Score for Sista
4/5 – Great Movie
NollyRated uses a 5-level scoring system, as follows:
Poor
Sub Par
Good
Great
Outstanding
Join Our Tribe on Twitter: For updates on new Nollywood movies, series, reviews, cinema reviews, and Nigerian movie personalities, join our tribe on Twitter @NollyRated.