Synopsis: Two strangers, one Passport. Everything is about to go as badly as you think it would.
Table of Contents
The Cast 
Bukola Alex Deji
Lawal "Nasboi" Nasiru
Lina Idoko
Mighty
Emeka Nwagbaraocha
Azubuike 'Zubby Michael' Egwu
Jim Iyke
Caroline Igben
Daniel Abua
Stephen Damian
Mercy Johnson Okojie
Lateef Adedimeji
The Crew
Produced by: Moses Babatope
Directed by: Dimeji Ajibola
Written by: Abosi Ogba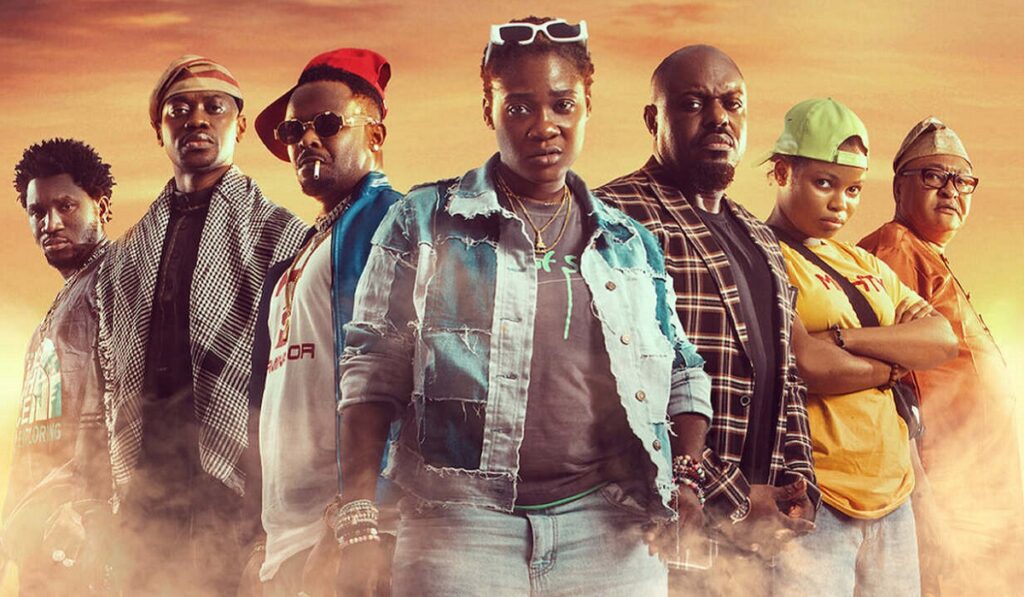 The Review
The movie, Passport, does not deserve to be in a cinema or on any streaming service. It would have sufficed as a ten-minute YouTube skit. It was a total waste of time and energy. The plot is watery with holes and has barely any form of drama or conflict. Even the most pedestrian of comedy is missing from this movie. 
Why is Jim Iyke still playing the role of a 30-year-old juvenile bachelor? His contemporaries are acting fathers and mothers of the bride and more appropriate roles. Mercy Johnson was completely unbelievable as a lout; she was not a good cast for the role. Every actor in the movie is either over-acting or under-acting, and the movie leaves you wondering what the point is.
Lateef Adedimeji was not needed in this movie. For an actor of his calibre and experience, playing a role that is just a little above an extra in a movie does no good for his reputation.
Zubby Michael has become pigeonholed and stereotyped as a gangster, but with each movie he features in, it appears his heart is not in the acting.
Movies need sponsors, and this is why there is product placement, but product placements are artistically done to fit into the movie. In Passport, the actors are actually holding the product and reading out the jingle. This is not product placement. It is really distasteful.
The cinematography is crisp, but it does not make up for the watery story-line or the halfhearted acting. Even the new actors do not give a good report of themselves.  Passport is a totally forgettable movie, and you will do well not to waste your resources watching it.
Nollyrated Score for Passport
1/5 – Poor Movie
NollyRated uses a 5-level scoring system, as follows:
Poor
Sub Par
Good
Great
Outstanding
Join Our Tribe on Twitter: For updates on new Nollywood movies, series, reviews, cinema reviews, and Nigerian movie personalities, join our tribe on Twitter @NollyRated.