Synopsis: A meeting with the family lawyer causes chaos for the Thompson family, with betrayal, infidelity, and lies leading to bloody consequences.
Weather for Two: The Cast
Tope Olowoniyan
Beverly Osu
Eso Dike Okolocha
Tina Mba
Racheal Emem Isaac  
Weather for Two: The Crew
Director: Wale Adesanya
Writer: Umudu Blessing Nkeoma
Producers: Sozo Films and AstraTv Africa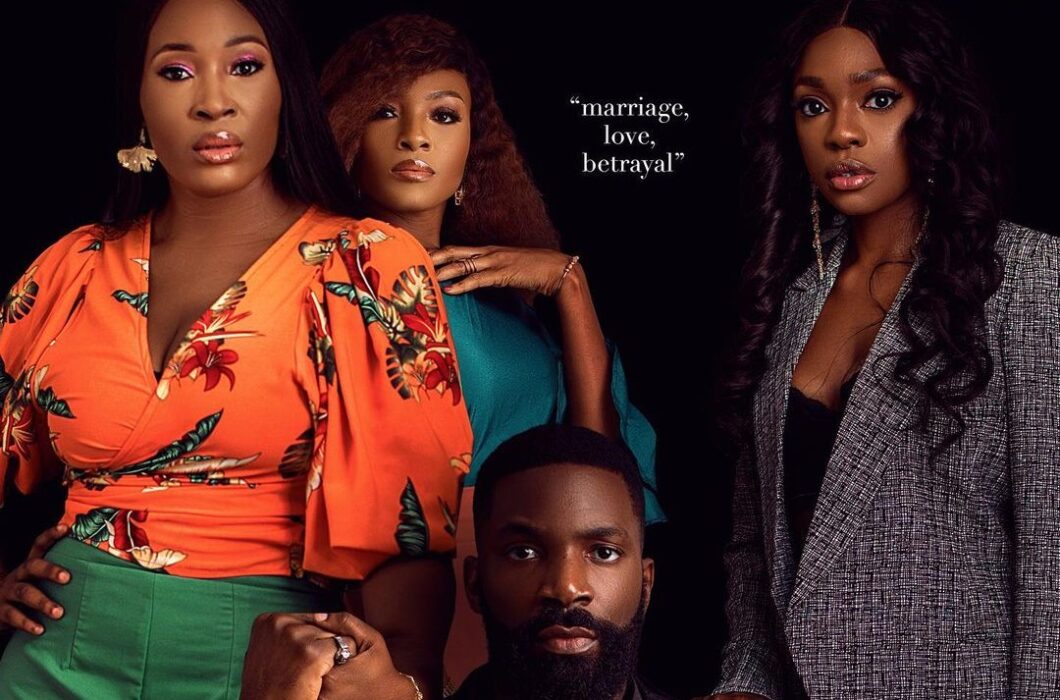 Weather for Two: The Review
This movie leaves me with more questions than answers, and not in a good way.
What is the plot?
What is the story line?
Why is the acting so poor?
What is the purpose of the movie?
What is the genre, comedy, drama, Romcom, or tragedy?
Who vets movies at Netflix?
So many questions!
The story starts out with a man cheating on his wife, then we got something about a will, and his mistress is revealed to us as the executor of said will. From there, the movie does not have enough meat for the viewers to chew on, or enough story to follow; no part of the story is fully developed.
We are treated to a sequence where the lead character is dreaming and he wakes up from the dream, but he is still dreaming. It is a very confusing sequence of scenes that adds no value to the movie.
The dialogue sounds half-hearted, and it feels like the actors just took the job to get a pay-cheque. This production does not speak well to their careers, and this includes the veterans. None of the characters has a proper story arc for the viewers to follow, and the characters are not fully developed. Tina Mba is a great actor, a veteran, but her role in this movie is a black mark on her beautiful career. It does not flatter her at all.
There is a particularly bad scene where the investigator is telling his theories to the accused while the supposed victim is still lying on the floor; it points nowhere in the movie. This movie is really bad and I wish I could give it less than zero.
There are really no redeeming parts to the Weather For Two movie, not even the cinematography gets a pass, and the makeup on some of the women is not appropriate for the time of day.
The way it ends speaks to a plan for part two; there is nothing in the movie that requires a sequel. Nothing is resolved; it is a jumble of loose threads that lead nowhere. I will really advise the producers to abort any plans they have for a sequel. It is not worth it.
Nollyrated Score: 1/5 (Poor Movie)
NollyRated uses a 5-level scoring system, as follows:
Poor
Sub Par
Okay
Great
Outstanding
Join Our Tribe on Twitter: For updates on new Nollywood movies, reviews, cinema reviews, and Nigerian movie personalities, join our tribe on Twitter @NollyRated.