Before I reel out the list of the most popular Bimbo Ademoye movies, here is a little background information about one of Nollywood's most recognizable faces. Bimbo is currently the darling of movie viewers, based on her role as Arolake in Anikulapo, a movie that has generated a lot of buzz online, including memes and analysis. Bimbo has always embodied her roles and she is an actress that everyone loves. She becomes the role and she equally has a down to earth personality, as her Instagram page portrays.
Bimbo Ademoye was born on 4 February 1991, in Lagos. She obtained her secondary education from Mayflower School and is an alumna of Covenant University where she studied Business Administration. In an interview with The Punch newspaper, she said she was raised by a single father who supported her chosen profession. Below, we have listed her most popular movies. This is by no means an exhaustive list of movies by Bimbo Ademoye, but highlights just ones that are most popular.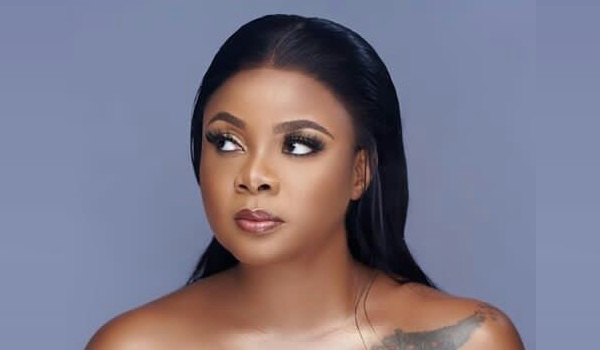 Top 10 Bimbo Ademoye Movies
Below are the top Bimbo Ademoye movies, listed with the year of release, and the names of the characters she played.
Gangs Of Lagos (2023), as Teniola
Anikulapo (2022), as Arolake
Selina (2022), Selina
Head Over Bills (2022)
Breaded Life (2021), as Todowede
Ayinla (2021)
Gone (2021)
Living with Baami (2021)
Introducing the Kujus (2020)
Nneka the Pretty Serpent (2020)
Sugar Rush (2019)
Join Our Tribe on Twitter: For updates on new Nollywood movie reviews, cinema reviews, and Nigerian movie personalities, join our tribe on Twitter @NollyRated.