Synopsis: To Freedom (2023) tells the story of Tobi, a very loving husband, who is torn apart when his wife Shola goes missing after a regular market run. This takes a toll on him until he gets unexpected information that changes his life forever.
To Freedom: The Cast
Daniel Etim Effiong    
Beverly Osu    
Osas Ighodaro    
Eso Dike Okolocha    
Elvina Ibru     
The Crew
Directed by: Biodun Stephen
Produced by: Kminds Productions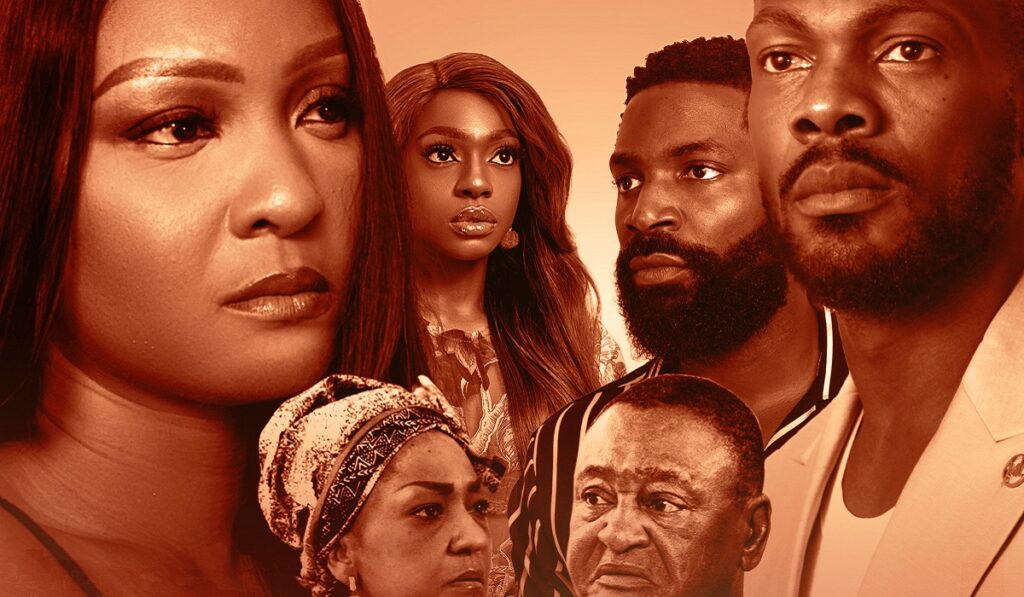 The Review
This is a story that starts out straight and normal, and draws your heartstrings. You feel really sorry for the protagonist's ordeal. You begin to hate the other characters for how they are making him suffer, and just like that, the twist shows up and you don't believe what you are seeing.
To Freedom is a good story, with a great twist and a few cast members. Daniel Etim Effiong is a super star. It is also a stroke of genius to cast the same person as protagonist and antagonist, the unveiling of which takes you completely by surprise. Daniel carries the movie on his bare back. He is a great contrast to Osas Ighodaro, who I have said repeatedly needs to better immerse herself in Nollywood. Osas has spent years in Nollywood, and she still refuses to code switch her accent to fit the roles she gets. In To Freedom, she does not express the range of emotions expected of a person being abused by their spouse.
I struggle to see the chemistry between Elvina Ibru and Jide Kosoko, both great actors in their own rights. They don't really work together in this production.
While the story is good, unfortunately, the movie drags so much, taking so long to establish the plot and build the story. And while it does not rush to resolve the conflict, I would have preferred it faster paced. I found myself yawning multiple times.
This is a good story, with a good and unexpected twist. I just wish the weight of the movie did not rest on the shoulders of one person, Daniel Etim Effiong.
Nollyrated Score: 3/5 (Okay Production)
NollyRated uses a 5-level scoring system, as follows:
Poor
Sub Par
Okay
Great
Outstanding
Join Our Tribe on Twitter: For updates on new Nollywood movies, series, reviews, cinema reviews, and Nigerian movie personalities, join our tribe on Twitter @NollyRated.