The Trade (2023) is the story about a notoriously cunning kidnapper who has ravaged the southern part of Nigeria for over a decade. Will he get caught?
The Cast
Ali Nuhu    
Shawn Faqua    
Nengi Adoki    
Stan Nze    
Ese Lami George    
Waje Iruobe    
Chiwetalu Agu    
Kelechi Udegbe    
Uru Eke    
Gideon Okeke    
Denola Grey    
Charles Inojie    
Mercy Aigbe    
Abayomi Alvin    
Sidney 'Dr Sid' Onoriode Esiri    
Francis Odega    
Chimezie Imo    
Gregory Ojefua    
The Crew
Written by: Jade Osiberu
Directed by: Jade Osiberu
Produced by: Foresight Global Films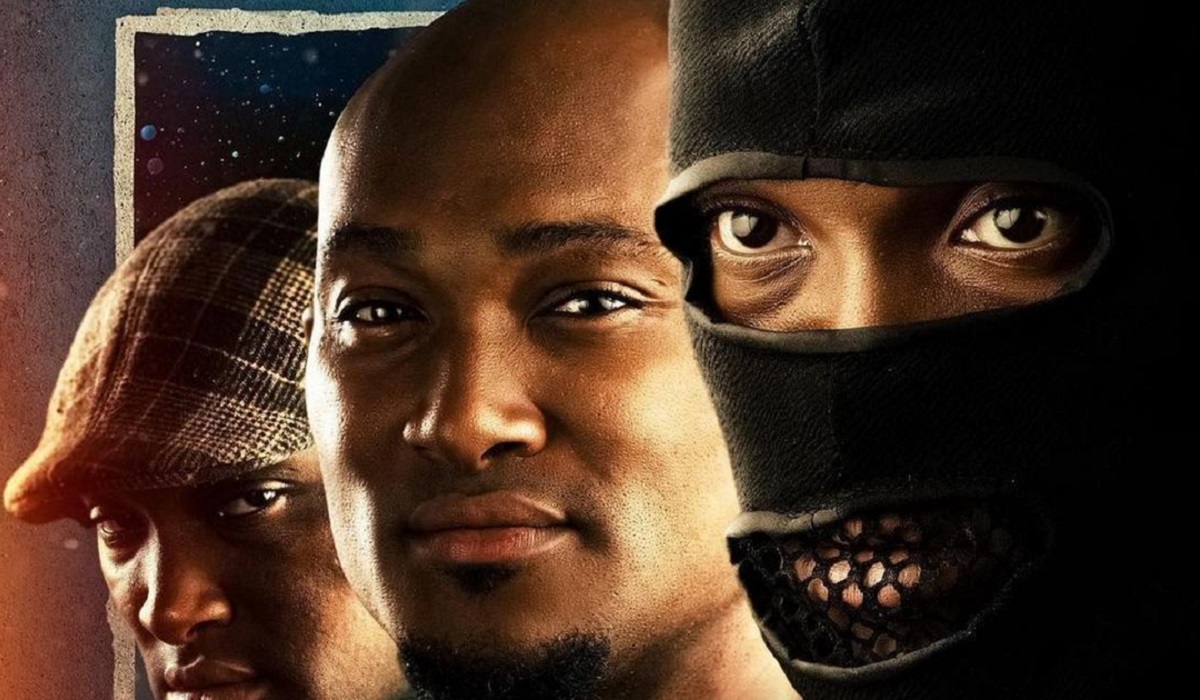 The Trade: The Review
The Trade starts with a bang, laughter, and wit. The title does not give away, or hint at, the awesome story, acting, and direction that the viewer is about to experience. I was covered in goosebumps at the end of the movie. This is an authentic Nigerian story, one that is well written and well produced.
This is an action thriller that takes us on a journey of suspense, and it is relatable. Every actor bodied their roles; there was no over acting or unnecessary scenes and dialogues. Blossom Chukwujekwu, as the lead, was born for this role! He leaves everything on the screen. It shows he studied the role and fully became the character. It is a beautiful thing to see. The supporting actors are the moons in the movie, while Blossom shines brightly as the sun.
The way we are given glimpses of the lives of the actors, building up their back story in a way that makes us connect with them, is genius. Gideon Okeke is a pleasant surprise; this is the first time I would see him in a semi-illiterate thug role, and he is able to drop his high-end speech and become down-to-earth.
The actions are not forced, and the slight comedy in the movie is quick and enjoyable. The costuming for the different roles is top notch. How the lead actor is able to hide in plain sight with his multiple disguises lends great colour to the story.
One major issue I have always had with Nollywood is rushed resolution of conflict. The Trade satisfies my craving for a good resolution. It is not long; it is not short; it is just right. The script does not spend almost two hours building up the story only to resolve it in ten minutes. The resolution is appropriate for the length of the production.
The only issue I have with the movie is the slowness of the law enforcement to respond to issues, but perhaps it is to portray the reality of our situation in Nigeria. It however does not take away from the excellence of this production, I look forward to more beautiful work from Jade Osiberu.
Nollyrated Score: 5/5 (Outstanding Production)
NollyRated uses a 5-level scoring system, as follows:
Poor
Sub Par
Okay
Great
Outstanding
Join Our Tribe on Twitter: For updates on new Nollywood movies, series, reviews, cinema reviews, and Nigerian movie personalities, join our tribe on Twitter @NollyRated.
Latest posts by Ọmọ́níkẹ̀ẹ́ Adéòtí
(see all)