Synopsis: In Here Love Lies, Preacher's daughter turned single mother and travel blogger, Amanda, finds more than romance when she takes a chance to meet a social media suitor in New York City.
Here Love Lies: The Cast
Tope Oshin
Moyo Lawal
Daniel Etim Effiong
Sam Dede
Omowunmi Dada
Angel Unigwe
Tina Mba
Mark Jeffery Hayes
Mr. Anderson
Aaron Zapf
John Squires
Ria Alexander
Tom Starace
Sandra Iroegbu
Bambi Everson
Barbara Walsh
Omozele Gabriel
Tim Shelburne
Stephanie Zibili
Here Love Lies: The Crew
Directed by: Tope Oshin
Written by: Ayoade Adeyanju
Here Love Lies: The Review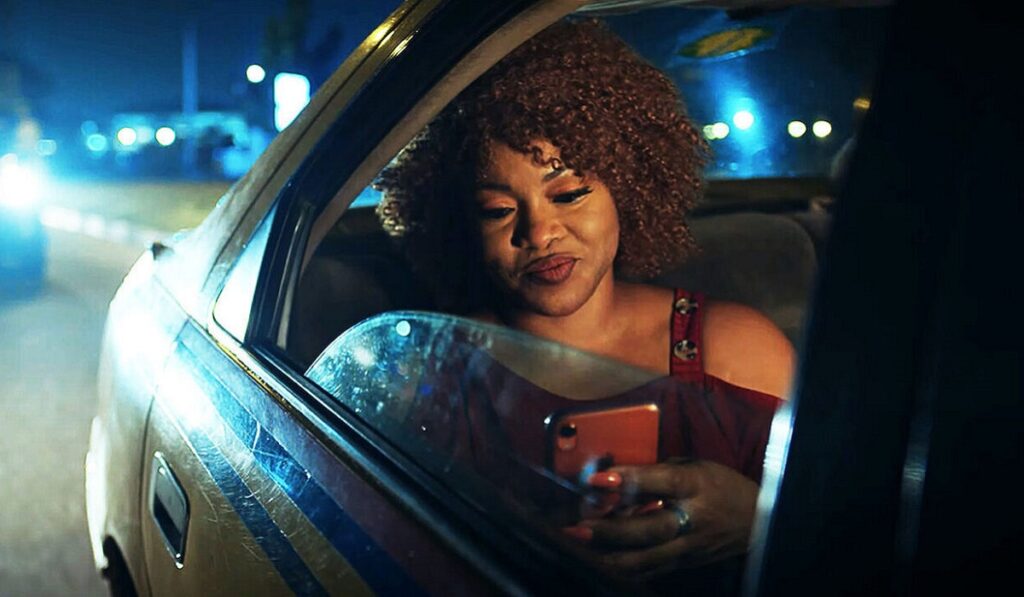 The movie, Here Love Lies, lulls you with some tears in the beginning. Strict parents and their values that don't align with what they display. Then it makes you think it is a romcom; you almost roll your eyes at yet another romcom, and just like that, it shocks you with a dark turn, a very dark turn. It shocks you awake and you realize this is totally different.
Tope Oshin is a great director, and she does a great job taking us from Port Harcourt to Lagos, to New York, and back to Port Harcourt where it all began. I would have preferred that she is not the lead in the movie though. A younger person would have brought the role alive more. Omowunmi Dada is fantastic in her role as the supporting best friend and provides good humor. Daniel Etim-Effiong has only two scenes in this movie, but he gives us a memorable performance. His expressions are so apt, and Moyo Lawal is hilarious.
The story is unusual, and it is refreshing to see that we can write and bring alive a thriller. Though the thriller element is a short part of the movie, it is a good detour from our usual Nollywood fare. The dialogue is good, with the right sprinkling of humor, but there are no memorable or quotable lines – quotable lines, or meme-worthy lines are the main fares for movies these days.
Conflict resolution is a major deal breaker for me, and while Here Love Lies does not have a rushed resolution, the struggle and confrontation scenes could have been better executed. I enjoyed the movie; it is a good movie, but not one of the best works from Nollywood.
Nollyrated Score for Here Love Lies
3/5 – Good Movie
NollyRated uses a 5-level scoring system, as follows:
Poor
Sub Par
Okay/Good
Great
Outstanding
Join Our Tribe on Twitter: For updates on new Nollywood movies, series, reviews, cinema reviews, and Nigerian movie personalities, join our tribe on Twitter @NollyRated.