Cher, Madonna, LL Cool J, Ice T, Will Smith, Queen Latifah, Justin Timberlake, Beyoncé. These are some popular American musicians who made the crossover into Hollywood, and they were able to hold their own in both places, and some movies they acted in are classics.
Coming to Nollywood, we have had musicians and actors who have tried to flow between the realm of music and acting. Most were not good, especially in cases when actors tried to foray into music. Omotola Jalade-Ekehinde and Genevieve Nnaji come to mind. We however have some who started in music, and have become even better actors than musicians.
In King of Boys 2: The Return of the King, Kemi Adetiba had four musicians acting in this movie, and they did so well, we totally forgot they were musicians. It is interesting to note that the movie has both young and older musicians.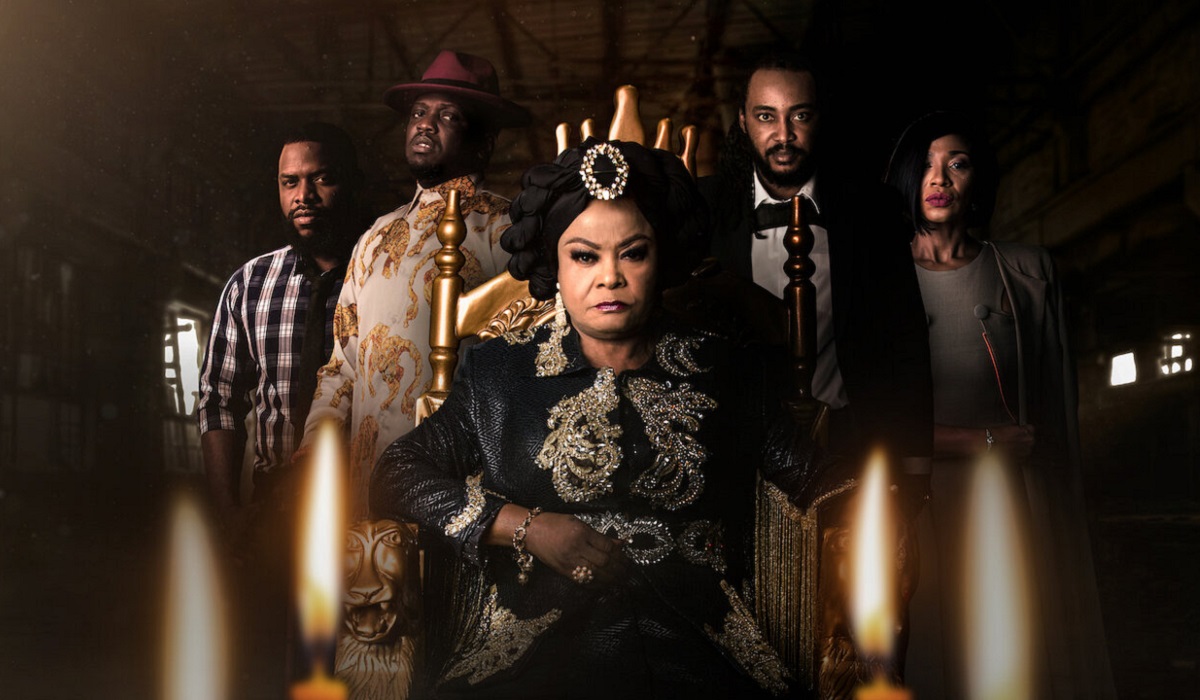 iLLBLISS. Tobechukwu Melvin Ejiofor as Odogwu Malay: He is one of the elders at the Table, supposed to be loyal to Oba, Eniola Salami, and friend to Makanaki, but was also his nemesis. He showed such acting skills, being the lavish Igbo spender who rolled with his minions and protected his family. He is a Nigerian rapper and hip-hop recording artist, stage performer, businessman and owner of the talent managing outfit known as 'The Goretti Company', responsible for launching the careers of Chidinma and Phyno, among others. Also, popularly known as Oga Boss, he has received many nominations and won awards, the most notable being the award for Best Hiphop Video (for the hit "U Go Wound O!!") at the 2008 maiden edition of the Soundcity Music Video Awards.
Reminisce as Akorede Makanaki: In the first KOB production, Makanaki is the nemesis to Eniola Salami, King of Boys. He wanted the throne, and he was ready to do everything needed to get it. He was fighting for his late father, and at the end of the first KOB, he was killed. He resurrected in KOB2 and eventually reconciled with the King. Born Remilekun Khalid Safaru, in 26 January 1981, and known by his stage names Reminisce and ALAGA IBILE, he is a versatile musician, singer, rapper, songwriter, and actor from Ogun State. He has mastered the art of performing in both English and his native language, Yoruba. He recorded his first song in a studio in 2006 and recorded a hardcore rap album at Coded Tunes, but the album was never released, and he decided to focus on his studies and complete schooling. In 2008 Reminisce returned to the music scene, performing a rap verse on a track titled "Bachelor's Life" off 9ice's sophomore album titled "Gongo Aso". His first single, "Ever since", featured 9ice, and was a story about his life till that moment. His second, "If Only", was a love song produced by Dtunez, where he showed his versatility as singer and a rapper. Both songs established Reminisce in the Nigerian music scene. REMINISCE is signed to Edge Records and is also the founder and creative director of LRR Records. Growing up listening to various genres of local and foreign music helped form Reminisce's versatile musical style.
Charly Boy as Odudubariba: Born Charles Chukwuemeka Oputa, on the 19th of June 1950, this is one character we all wonder where Kemi Adetiba brought from. He never featured as a minion or elder in KOB, so we are a bit confused. This does not take away from the acting skills of this 71-year-old boy. Charly Boy, also known as Area Fada, acts as the interim lead at the Elders' Table, but he had no real legitimacy because he was never crowned. So, he fights for it, but it is futile in the end. Charly Boy is one of Nigeria's most controversial entertainers. He is best known for his alternative lifestyle, political views, and media productions, most notably The Charly Boy Show. He has served as president of the Performing Musicians Association of Nigeria, and in 2011 was an Idol Series judge. Charly Boy entered the music industry in 1982, and in 1984 independently released the high life single, Obodo GiriGiri. In 1985, he was nearly denied a record deal with Polygram Nigeria due to his unconventional appearance, until he was introduced to the Managing Director, Ton Seysener, who signed him, and Nwata Miss was released. Towards the late eighties, Oputa, with the help of stylist and fellow singer/songwriter Tyna Onwudiwe, created a new punk persona consisting of leather jackets and boots, power bikes, mohawks, and a new direction in music, combining African pop and Afrobeat. He was a pioneer in Nigeria's short-lived punk movement and soon earned the unofficial title, His Royal Punkness, and renamed his Lagos residence The Punk Palace.
Efa Iwara as Dapo Banjo, the investigative journalist: He set out to get to the bottom of the relationship between Eniola Salami and the President, but he was eventually thrown under the bus by his boss. Efa was born on August 30, 1990 in Ibadan, Oyo State to his Professor of Linguistics father and Librarian mother. He hails from Ugep in Cross River State. He attended Staff School, Ibadan for his primary education, and the International School, Barth Road, Ibadan, for his secondary education. Efa graduated from the University of Ibadan with a bachelor's degree in Geography. he started out his career in the entertainment industry as a musician in 2006 in a group called X-Factor. Following the dissolution of the group, he released his first single and 5-track EP called Waka EP in 2011. His last official single was titled "Fall in Love", featuring Plantashun Boiz, in 2014. He made his acting debut in a 2011 episode of Tinsel as a debate moderator. He was however still focused on music at this point. His next appearance was in the first season of MTV Shuga Naija in 2013. He was absent from the acting space until 2016 when he appeared on Life 101 for Ebonylife TV. Since then, he has appeared in TV series, including Ajoche, an Africa Magic original, Rumor Has It, and The Men's Club. He has also featured in movies like Isoken, Seven, and Rattlesnake: The Ahanna Story. He earned his first Africa Magic Viewers' Choice Award (AMVCA) nomination for his performance in Seven.
Join Our Tribe on Twitter: For updates on new Nollywood movie reviews, cinema reviews, and Nigerian movie personalities, join our tribe on Twitter @NollyRated.