Once upon a time, female-led action movies were a rarity. They were largely championed in the 1990s and early 2000s by super-stars like Demi Moore and Angelina Jolie. Thanks to their trailblazing work, a lot has changed and we have many more female-led action movies like Heart Of Stone to enjoy.
If you enjoyed Gal Gadot's performance in "Heart of Stone" and are looking for more movies featuring female-led stars in similar roles, here are some recommendations, including a section dedicated to action movies by the legendary Angelina Jolie.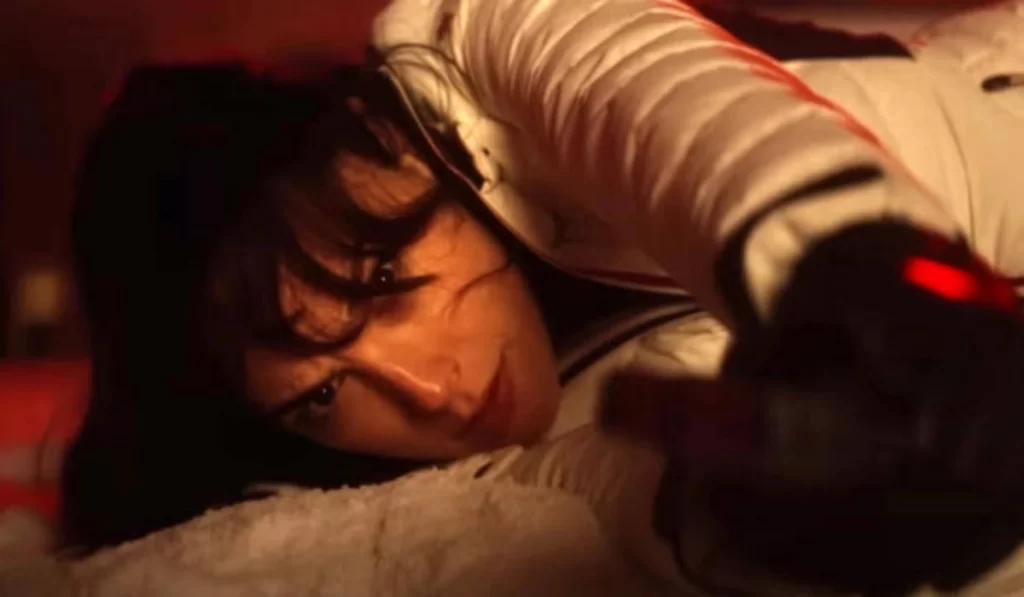 Table of Contents
Top 10 Action Movies Like Heart Of Stone
If you enjoyed "Heart of Stone" and are looking for other female-led action movies with similar themes of espionage, adventure, and strong female protagonists, here's a list of 10 movies you might enjoy:
The Old Guard (2020) – This film features Charlize Theron as the leader of a group of immortal mercenaries. They use their centuries-old skills to fight against those who seek to exploit their abilities. It's a mix of action, fantasy, and intrigue.
Terminator 2: Judgment Day (1991) – While Arnold Schwarzenegger is a prominent figure in the Terminator series, Linda Hamilton's role as Sarah Connor is equally important. She plays a fierce and resourceful character who is essential to the survival of humanity against the machines.
Wonder Woman (2017) – Gal Gadot stars as the iconic superhero Wonder Woman, showcasing her strength, courage, and leadership. The film blends action with themes of empowerment and heroism.
Kill Bill: Volume 1 & 2 (2003, 2004) – Uma Thurman portrays a former assassin seeking revenge against those who wronged her. Directed by Quentin Tarantino, these films are known for their stylized action sequences and unique storytelling.
Birds of Prey (2020) – Margot Robbie reprises her role as Harley Quinn from "Suicide Squad." The film follows Harley and a group of female anti-heroes as they team up to take down a crime lord.
Salt (2010) – Angelina Jolie stars as a CIA officer accused of being a Russian spy, leading her to go on the run to clear her name.
Atomic Blonde (2017) – Charlize Theron plays a top-level MI6 agent sent to Berlin during the Cold War to retrieve a valuable dossier while navigating double-crosses and danger.
Red Sparrow (2018) – Jennifer Lawrence portrays a Russian ballerina turned into a deadly spy who must use her skills to navigate the dangerous world of espionage.
Lucy (2014) – Scarlett Johansson stars as a woman who gains extraordinary abilities after a drug operation goes awry, turning her into a superhuman force.
Charlie's Angels (2000) – A trio of women (Cameron Diaz, Drew Barrymore, and Lucy Liu) work as private investigators, taking on various dangerous missions.
All of these movies feature strong, capable, and dynamic female protagonists who lead the action and drive the narrative. They contribute to the diversity of the action genre by presenting women as formidable and multi-dimensional characters who can hold their own in intense and thrilling situations. If you enjoyed "Heart of Stone," you'll likely find these movies equally appealing.
More Female-led Action Movies Like heart Of Stone
The following films are much older but also offer a mix of thrilling action sequences, espionage, and strong female leads, similar to the themes found in "Heart of Stone."
La Femme Nikita (1990) – This French film follows a young criminal who is trained by the government to become an assassin, combining action with a character-driven narrative.
Hanna (2011) – Saoirse Ronan stars as a teenager trained by her father to become a skilled assassin, who must navigate the real world while being pursued by intelligence agents.
The Long Kiss Goodnight (1996) – Geena Davis plays a suburban mom who regains her memory as a skilled government assassin, leading to action-packed adventures.
Haywire (2011) – Gina Carano stars as a black-ops operative seeking revenge against those who betrayed her, showcasing her impressive martial arts skills.
Proud Mary (2018) – Taraji P. Henson portrays a hitwoman working for an organized crime family, whose life takes a turn when she crosses paths with a young boy.
Top Anjelina Jolie Movies Like Heart Of Stone
And here is my dedicated tribute to Angelina Jolie. These movies showcase her range as an actress, from action-packed roles to more dramatic and thrilling performances. If you're a fan of female-led action movies like Heart Of Stone, you are sure to enjoy these selections.
Lara Croft: Tomb Raider (2001) – Angelina Jolie plays the iconic video game character Lara Croft, an archaeologist and adventurer who seeks ancient artifacts while facing various dangers.
Lara Croft Tomb Raider: The Cradle of Life (2003) – This sequel continues Lara Croft's adventures as she searches for Pandora's Box to prevent it from falling into the wrong hands.
Wanted (2008) – In this action thriller, Angelina Jolie is part of a secret society of assassins who possess supernatural abilities, and she trains a young recruit (James McAvoy) in their deadly arts.
Mr. & Mrs. Smith (2005) – Angelina Jolie and Brad Pitt star as a married couple who discover that they are both skilled assassins hired to kill each other.
Salt (2010) – As mentioned earlier, Angelina Jolie takes on the role of a CIA officer accused of being a Russian spy, leading to intense action and suspense.
Wanted (2008) – Angelina Jolie plays a skilled assassin who trains a young recruit (James McAvoy) in the ways of her secretive organization.
Changeling (2008) – While not an action film, this drama-thriller stars Angelina Jolie as a mother searching for her missing son and facing corruption in the Los Angeles Police Department.
Beyond Borders (2003) – In this drama with action elements, Angelina Jolie portrays a socialite who becomes involved in humanitarian work in war-torn regions.
The Tourist (2010) – Angelina Jolie stars alongside Johnny Depp in this thriller, where she plays a mysterious woman who involves an unwitting tourist in her dangerous world.
Cyborg 2: Glass Shadow (1993) – A futuristic action film featuring a young Angelina Jolie as a cyborg assassin in a dystopian setting.
And it is a wrap. You have a combined total of twenty five female-led action movies like Heart Of Stone to binge on.