This Lady Called Life Synopsis: This is a 2020 movie that was also released on Netflix in 2021. Aiye (Bisola Aiyeola) is a young single mother who is struggling financially to cope up with the rising cost of living in the modern city of Lagos. She works extremely hard running a modest business that barely affords her a decent standard of living. She wants to prove her mettle while working as a chef in order to fulfil her desire. Abandoned by her own family, Will she be able to fulfil her of becoming a renowned chef?
The Cast
Bisola Aiyeola as Aiye
Lota Chukwu as Omo
Wale Ojo as daddy
Tina Mba as mummy
Jemima Osunde as Toke
Efa Iwara as Obinna
Uche Elumelu as neighbour
The Crew
Directed by

Kayode Kasum

Produced by Abisola Yussuf and Kayode Kasum
Screenplay by Toluwani Obayan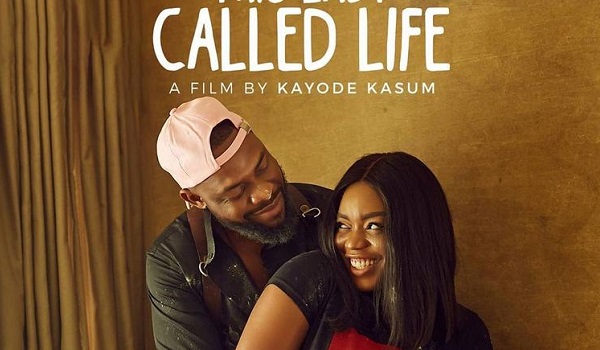 This Lady Called Life: Review
This Lady Called Life is a gentle and sweet romantic comedy woven around the issues of childhood parental abuse and of generational curses.
The story is unusual, scripted around a subject that many would prefer to keep hidden away or discarded, like we would a bottle of poor quality wine. Yet, it is lovely to see this matter dealt with in such a way that it helps us to re-examine what we know, without exactly taking a stand. We are left to make our own judgement.
One of the techniques I truly enjoyed in this movie is how the lead actor's thoughts are acted out, and we immediately know they are what she wishes to say, but is too timid or polite to give voice to. We can all relate well to this. It also has one of the best flashbacks I have seen in Nollywood, putting the current person in the old scene. Brilliant. We see the flashback as she sees and relives it. We are given front row seats to observe the effect of the flashback on her. Again, brilliant.
Tina Mba is a screen goddess, and here again, she proves that she deserves every accolade she gets. There is no role she handles that I don't believe is truly her, from her days on television, now to the big screens. She proves herself to be a true thespian. The chemistry between Efa Iwara and Bisola Ayeola is so lovely, and when Efa switches to his comedic role is actually hilarious. I felt like he was wooing me.
One of the first things that strike you in This Lady Called Life are the vivid colours, they give the movie such a great quality. In addition, the locations add to the appeal of the movie and makes the movie relatable. While there are no unusual camera angles or special cinematic effects, what we have is beautifully and artfully done, and leaves a good feeling.
Lastly, this production is also philosophical, showing us that history doesn't repeat itself; we repeat it.
NollyRated Score: 4/5 (Great Movie)
NollyRated uses a 5-level scoring system, as follows:
Poor
Sub Par
Okay
Great
Outstanding
Join Our Tribe on Twitter: For updates on new Nollywood movie reviews, cinema reviews, and Nigerian movie personalities, join our tribe on Twitter @NollyRated.