Synopsis: After her estranged father's death, Oluchi, an upcoming musician, is forced to confront her true self and past mistakes. She reconnects with her daughter through their love for music. However, the echoes from the past spring from every corner, threatening to bring them down.
Table of Contents
The Cast
Chizobam Ewuzie
Anosike Angelo
E Plane
William Chinoyenem
Darasimi Nadi
Tolulope Odebunmi
Ikponmwosa Gold
Onyebuchi Ojieh
Rough koins
Ikekhua Anthonia
Sydney Egere
T-Clef
Preach Bassey
Waje Iruobe
Nancy Isime
Onyeka Onwenu
Bolanle Ninalowo
Nkem Owoh
Bolaji Ogunmola
The Crew
Produced by: Kayode Kasum
Directed by: Kayode Kasum
Written by: Stephen Okonkwo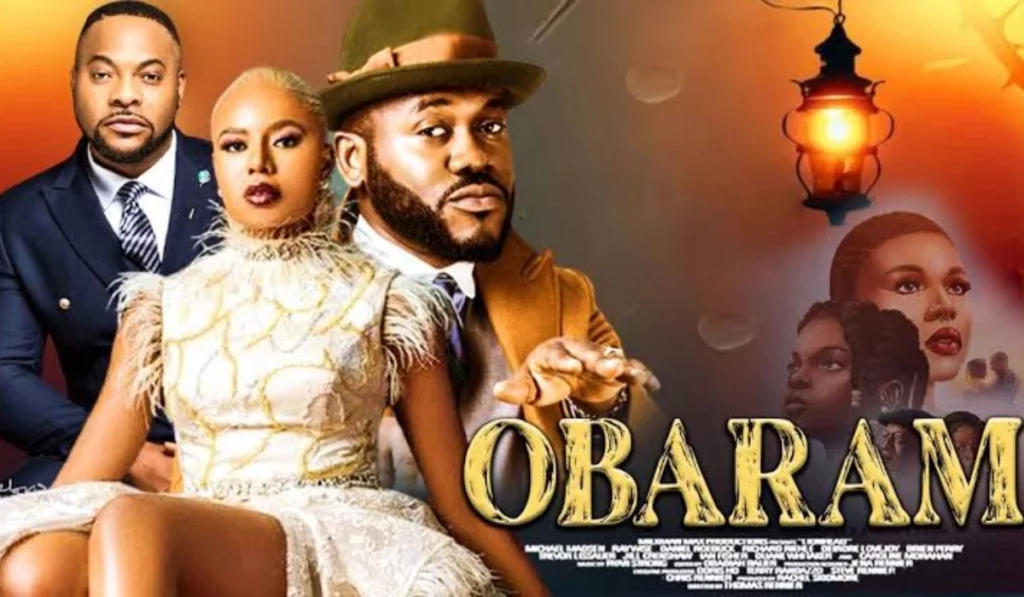 The Review
Obara'M will have you laughing out loud. It will have you covered in goosebumps. You may even want to fight for someone. And then you will enjoy the original music. The only drawback is that it is obvious that most of the songs are not performed by the actors, but there is good editing to lay the music over the acting; just not perfect.
The story and plot are simple. It is not your regular romantic comedy, yet not your regular Nollywood drama. It explores family, loyalty, betrayal, ambition, and music. The movie tells the story in an uncomplicated way so you can focus on the great acting and dialogue. The comedy is written into the story, but the delivery is not forced, and it is usually from unexpected dialogues.
Obara'M is set in Enugu and Lagos, and they showcase the beauty of both locations, while not hitting us over the head with the iconic landmarks of both cities, but you immediately recognize and relate to the contrasts.
That Nancy Isime is a great actress is not up for argument. She is truly blazing the trail of being a versatile and legendary actor. She displays such a range that is lovely to see – she is not the same in all the movies she acts in. Plus, she displays professionalism and a deep respect for her craft.
While Darasimi Nadi is a young actor, this is not her first outing, and she displays a maturity beyond her years. She is a true gem as an actor and she is a natural talent. I like the interaction and chemistry between the veterans of Nollywood and the current crop of actors, I am always glad to see such good interactions.
Seeing as the movie is a musical, the sudden dance choreographies are expected. The church scenes are good, as the congregation is not scanty. However, some of the scenes are not so good. For example, it is obvious that the actor playing the piano has no idea how to even place fingers. They could have gotten some training to make the acting believable.
In all, this is a good movie to see with the family or share with friends, as it has a message for everyone, and it evokes good feelings. I truly enjoyed seeing this movie.
NollyRated Score
Score: 4/5 (Great Movie)
NollyRated uses a 5-level scoring system, as follows:
Poor
Sub Par
Okay
Great
Outstanding
Join Our Tribe on Twitter: For updates on new Nollywood movies, reviews, cinema reviews, and Nigerian movie personalities, join our tribe on Twitter @NollyRated.