Synopsis: One fateful night, an encounter at a police checkpoint manned by two lawless officers sets off a chain of events that turns their simple lives upside down and leads them on a journey of greed, deception, murder, and revenge.
Cast of Jolly Roger
Kunle Oshodi-Glover – Hustler
Kunle 'Frank Donga' Idowu – Officer Felix
Toyin Oshinaike – Officer Yaw
Daniel Etim Effiong – Brume
Deyemi Okanlawon – Dammy
Tope Tedela – CSP John Okoli
Toni Tones – Najite
Tina Mba – Mama
Crew of Jolly Roger
Directed by: Walter Taylaur
Written by: Tunde Apalowo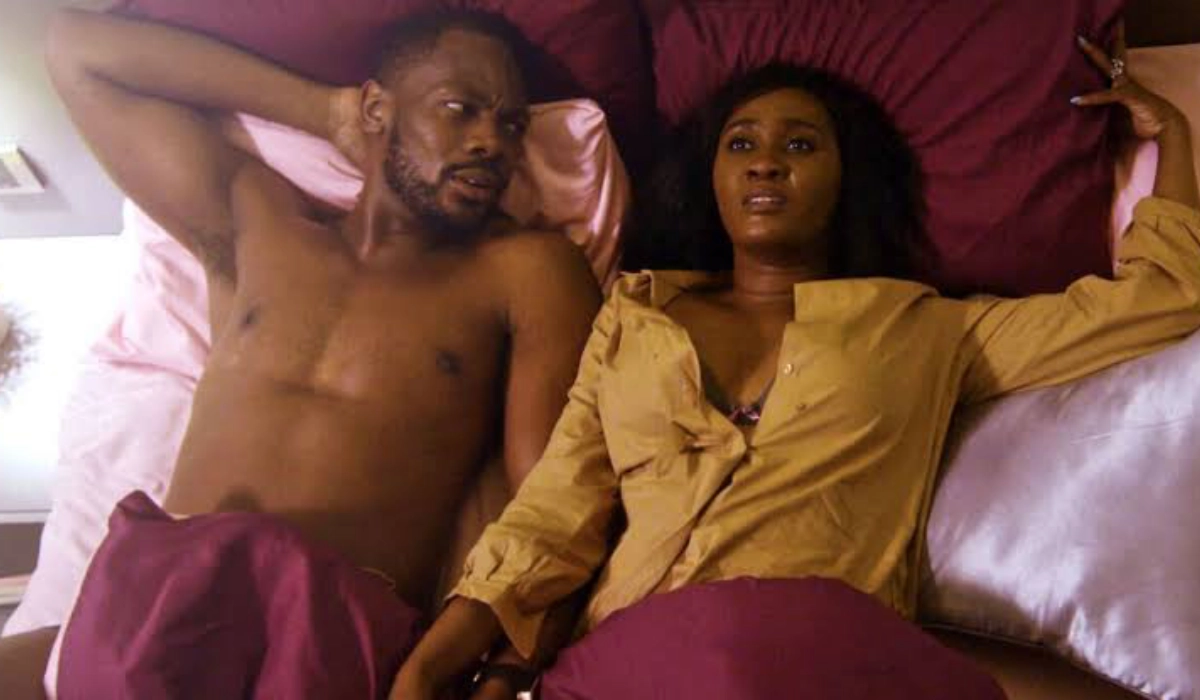 Review of Jolly Roger
Jolly Roger is a tightly written movie with a minimal cast that delivers a stellar performance. This story is not what you expect it to be. The twists and turns are familiar, yet they are fresh. It is romance, it is cultural pressure, it is a tragedy, with a bit of humour thrown in.
Daniel Etim-Effiong deserves his flowers. He always brings his A-game to every role. The range of emotions he exhibits in this movie is something to behold. He moves through almost all the number of emotions known to man, and some of them change in a matter of seconds. Toyin Osinaike is an underrated actor in Nollywood. His acting is so methodical and full of passion; he is a master of his craft. Kunle Idowu is gaining traction as a semi-serious actor, having started out as a comedian. His expressions in every role eventually have touches of comedy. Toni Tones does not have too much screen time, but she is still a great female lead for this role. It is interesting that the tortoise equally got its own mention in the credits.
One of the things this movie has going for it are the camera angles: we are presented with unusual and interesting camera perspectives. Jolly Roger shows a lot of grit, and this is achieved in the way the cameras are placed.
Overall, it is a movie with a lot of depth and a lot of issues to unpack, most of which are not resolved. One hallmark of great movies is to leave you wondering and questioning, a cliff hanger to stimulate continued discussion.
Nollyrated Score for Jolly Roger
4/5 – Great Movie
NollyRated uses a 5-level scoring system, as follows:
Poor
Sub Par
Good
Great
Outstanding
Join Our Tribe on Twitter: For updates on new Nollywood movies, series, reviews, cinema reviews, and Nigerian movie personalities, join our tribe on Twitter @NollyRated.