Mokalik Movie Cast:
Tooni Afolayan,
Simi Ogunleye,
Ayo Ogunshina,
Dayo Akinpelu,
Femi Adebayo,
Fathia Williams,
Lateef Adedimeji,
Simi Ogunleye,
Tobi Bakre.
Mokalik Movie Director:
Kunle Afolayan
Mokalik Movie Synopsis:
'Mokalik' follows the career of an 11-year-old boy, Ponmile, from the middle-class suburbs who spends the day as a lowly apprentice at a mechanic workshop in order to view life from the other side of the tracks – When his father arrives to take him home; Ponmile has to make up his mind if he wants to return to school or take on his apprenticeship full time.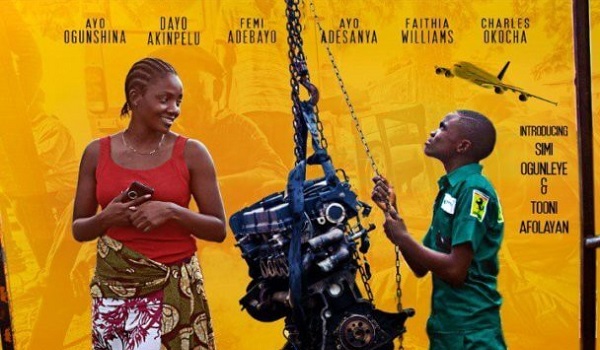 Mokalik Full Movie Review:
Most of us spend very little time at the mechanic's workshop, beyond dropping off our faulty vehicles and picking them up when the repairs have been completed. Mokalik gives a snapshot of a day in the life of these artisans and technicians, and how their lives are lived daily while they use their skills to bring our vehicles back to life.
With it's unforced comedy, genteel romance, Mokalik is deceptive in the simplicity of it's plot, but a deeper look shows you the intricacies of the lives of these men and women who live their lives in the auto repair centers, popularly called mechanic village.
The movie brings to our focus the lives that we dismiss, their dreams, their aspirations, their life challenges, their funny moments, and how we are all not so different, and that our humanity unites us all. While most of us may view these technicians as dirty and always ready to fleece us while helping us, Mokalik invites us to see them in their element, empathize with them, laugh with them, and perhaps shed a tear at their sorrow.
For those who know Lagos well, where this movie is situated, you would see the journey from Ajah to Agege, indicating the story was moving from one of the highbrow areas of Lagos, to the outskirts of the city, and while we were not privy to the back story, which left us with speculations and suspense, a good technique to keep viewers guessing and interested, we saw glimpses of it in the way the boy's father spoke to him when they arrived at the mechanic village, and when his mother's friend expressed shock in seeing him at the workshop.
Kunle Afolayan took a departure from his regular movie fare of thrillers and horror movie to bring us this comedy drama. In keeping with his method of starring fresh faces, and veterans providing the experience and familiarity that movie lovers look forward to, Kunle Afolayan used a young boy, Tooni Afolayan, likely a relative to him, Tobi Bakre, a Big Brother former housemate, and Simi Ogunleye, the popular musician, in their debut roles, as actors.
While both of the did not give an award winning performance, they provided the freshness to the movie, while the likes of Lateef Adedimeji, was in his element as the comic personality, using mostly his facial expressions and voice inflections. He felt slighted that an eleven year old boy knew more about cars than him and decided to set him up, and it eventually backfired because the boss scolded him instead.
The movie dealt with multiple issues in the lives of these men and women, and was a microcosm of the larger society; work rivalry, illegal emigration, teenage pregnancy, skills acquisition, African parenting in the lower income sector as opposed to the higher income sector of the society.
Ponle, the young man who was brought to spend a day learning the intricacies of the mechanic workshop, became smitten with Simi, the lady with the sonorous voice, which brings us to the issue of pre teenage crush, how do these young men feel when they have a crush on a lady older than them, it was very lovely to see that the character of Simi did not dismiss the young man but rather befriended him, and gave him a different perspective from his 'seniors' in the workshop.
I would have liked if the issue of teenage pregnancy was examined better than just the dramatic scene where Iya Mulika (Fathia Williams) humiliated her daughter and the apprentice who impregnated her.
There was a side theme running through the story which makes one smile, 12 spanner appears to be a major work tool for all the mechanics. Whether they were dealing with breaks, engine or the electrical parts of the vehicle, they all needed the 12 spanner, and it appeared there was only one in the whole workshop.
This was a source of tension for the apprentices, eventually resulting in fisticuffs, but we then realized it was beyond the 12 spanner. The real issue was that they all wanted Simi, who actually had no time for any of them. A more responsible apprentice, Goke (Tobi Bakre), had won her heart.
This is Simi's first role in a movie, and we saw that her music was still a part of her role in this movie, while she did okay, I believe acting would remain a minimal interest and focus for her as an artist.
Alabi Yellow and Pappi Lolo are long time veterans of the Yoruba Nollywood sector, only people in their 40s would remember these men, who started their careers as comedians on local televisions. It was refreshing to see these men give a good report of themselves, and in spite of their advanced age, they showed us why we loved them while growing up.
It was very sad to hear of Alabi Yellow's death sometime after this movie was released, but we are glad to have him recorded for posterity.
The Kamoru character gave us a good portrayal as the bumbling idiot, who knows a lot of trivia about airplanes passing the sky instead of actually learning the skills required of him to become a good mechanic. Everyone in the workshop knows him as an unserious learner, who has spent much longer than required to learn to become a mechanic, because every time Ponle mentioned it and said who taught him, they all had the same response, Kamoru is jobless.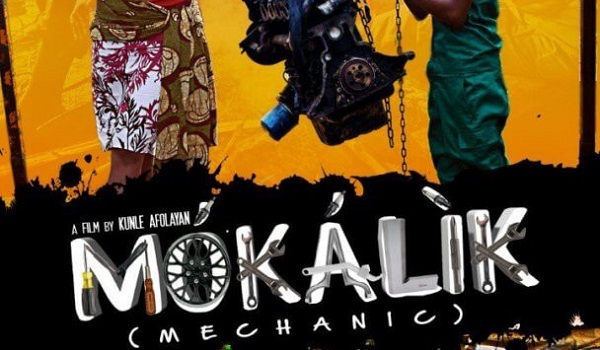 Chairman as portrayed by the veteran Papilolo is a loveable wise old man, whom all the mechanics defer to, even when they disagreed with him. He portrayed the leadership of the workshop in a manner that is unforced, and commanded respect from every character in there.
Towards the end of the movie, we got a glimpse of the sadness he deals with every day, his son was the boy with mental illness whom everyone in the workshop tolerated, and we saw how he caused damage to a client's vehicle.
It must be a burden for the chairman to carry such sadness around. The movie gave us a celebration, freedom cum graduation of one of the apprentices, Goke, (Tobi Bakre) who had concluded his learning. Using local food materials, salt, honey, kola nut, bitter kola, and schnapps, in addition to the tools of trade, as tokens to pray for the graduating apprentice, Kunle showed us the entrenchment of Yoruba culture, even with skills acquisition that are not native to Yoruba land.
In the celebration, all fights and grudges were forgotten and everyone celebrated the new mechanic boss.
As a child actor, Tooni gave a portrayal of an introverted pre-teen who is on the cusp of puberty, with all it's attendant hormones, and self-assertion, perhaps, that was why he was not doing so well in school, and we could see a glimpse of the exasperation his father was going through, and perhaps, bringing him to the workshop was both a punishment and a way to teach him a lesson.
It speaks to parenting these days, parents want the best of their child and they always feel they know best, but sometimes, it is good to introduce he children to a range of interests.
The movie concluded with the young man making a choice of learning the skill of auto mechanic during the weekend in addition to schooling which will improve him as a person.
While Mokalik will not win a retinue of awards, the cinematography is clean and clear, it draws you in, little wonder as the art director is the prolific Pat Nebo, who is a veteran in set design and art directions for movies. The story is a feel good movie that is not trying to take a definite position on any of the issues it raised, it was just highlighting the issues expecting the viewers to form their own opinions and make a decision for themselves on those issues.
If you are looking for adrenaline or romantic comedy, this is not the movie for you, but if you just want a feel good family drama that is a departure from the regular Yoruba Nollywood movies of family problems and religious solutions, this movie is for you.
NollyRated Score: Okay Movie (3/5)
Join Our Tribe on Twitter: For updates on new Nollywood movie reviews, cinema reviews, and Nigerian movie personalities, join our tribe on Twitter @NollyRated.