Introducing the Kujus (2020) Synopsis: Introducing the Kujus tells the story of five Nigerian siblings who are at crossroads. They do not want to return to their hometown in Badagry for the five-year remembrance of their mother's death. Mausi Kuju with the help of Maugbe Kuju (who orchestrates a plan to bring their other siblings together). For the plan to succeed, she must trick her siblings, but the volatile nature of their relationship means she does not know how exactly it would go.
Introducing the Kujus (2020) Movie Cast
Bisola Aiyeola

as Mausi

Timini Egbuson as Maugbe
Femi Jacobs as Mautin
Kunle Remi as Mauyan
Ronke Odusanya as Maupe
Bimbo Ademoye as Ebi
MC Lively as Barry Wonder
Sophie Alakija as Lily
Folaremi Agunbiade as Chuks
Mimi Onalaja as Pamela
Chris Iheuwa as Otunba
Temitope Ogunleye as Tombra
Ayomide Ogunleye as Bibiana
Director: Biodun Stephen
Screenplay: Donald Tombia, Mannie Oisemaye
Producers: Winifred Okpapi, Bisola Aiyeola
Director: Biodun Stephen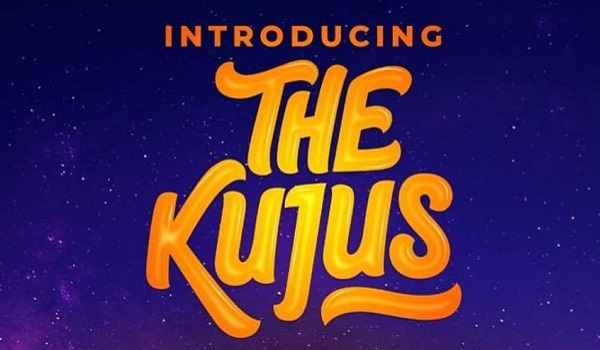 Introducing the Kujus (2020): The Review
One thing you are assured of in this movie is continual laughter right from the start, all through the conflicts, and on to the final resolution.
In my earlier reviews here on NollyRated, I had said Bisola Ayeola needed a movie where she is the star, and I was very glad to see her talent and range well showcased in this movie.
Introducing the Kujus movie reminds me of one of Tyler Perry's Madea movies, Madea's family reunion, but that is where the resemblance to a foreign movie ends. This is a wholly Nigerian movie.
The movie gave a showcase of water transportation available in Lagos, which is good promotion for the state. It was also refreshing to see a totally different location, Badagry, in a Nigerian movie. Badagry has potentials that have not been fully explored yet.
The storyline of Introducing The Kujus is truly believable, and relatable: long standing sibling rivalry that festered to the point that they hardly talked to each other.
We all have such family members and it was hilarious to see the different characters portrayed, exaggerated though, but it is comedy, so it is fair game. Apart from being slapstick comedy, the movie tried to highlight the issue of diabetes, and it was artistically done, without being overboard. It fit nicely into the plot of the movie.
The cast was a mix of veterans, new acts, social media acts, and faces from Yoruba Nollywood, in all a beautiful mix of actors.
Femi Jacobs is truly underrated, and I love his portrayal of his role. He always brings his A game.
Bisola's range of emotions as an actor was well explored in this movie, and I love her acting. I look forward to seeing her in much more serious roles, perhaps as a villain.
Ronke Odusanya has made her mark for years in Yoruba Nollywood and she is well respected. In Introducing The Kujus, she brought her A-game, and I enjoyed watching her interactions and synergy with the other actors.
The pictures of the movies are so crisp and pleasant on the eyes. This is a lovely cinematic experience.
The location and props used were unusual, but they totally worked for the type of movie it is. I actually want to take a vacation to Badagry and experience the old buildings and enjoy the decor.
There were points when the comedy went overboard, and I wondered what was happening, but overall, it was worth the time, delivering a good laugh and lessons to be learnt. I look forward to more productions from Bisola Ayeola, who co-produced this movie.
NollyRated Score: Great Movie (4/5)
Join Our Tribe on Twitter: For updates on new Nollywood movie reviews, cinema reviews, and Nigerian movie personalities, join our tribe on Twitter @NollyRated.