Synopsis: The life of an awkward 32 years old software engineer is turned upside down when he finds out the girl he wants to be with is the FANSALONE model he obsesses over and she's his next-door neighbour. What could go wrong?
Hey You (2022) Movie Cast
Timini Egbuson
Efe Irele
Rotimi Salami
Stanley Nzediegwu
Seyi Awolowo
Miriam Peters
Tope Olowoniyan
Tunbosun Aiyedehin
Hey You (2022) Movie: Crew
Directed by: Uyoyou Adia
Written by: Uyoyou Adia
Produced by: AntHill Studios
Hey You (2022) Movie Review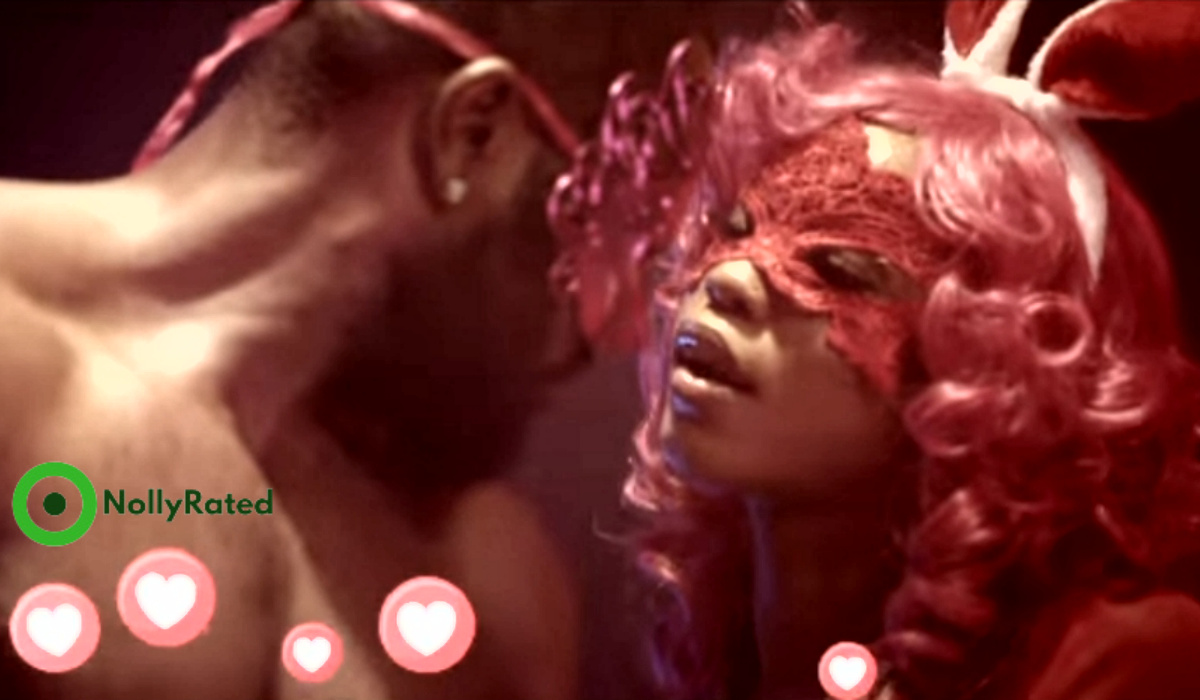 Hey You is a 'Blue Film' with the tired cliche romantic story line and action. Though the producers claim it is a romantic comedy, there is not enough comedy in it to be able to lay claim to that tag successfully. 
The movie takes so long to make its point, that I found myself fighting sleep. I first thought it was a 40+ matter, till I heard a Gen Z mention how the movie is boring. The sensual and sex scenes are well executed, but that may  probably be the only parts of the movie that are really done well. Could it be that when Nollywood focuses on one aspect, they are not able to give an overall great movie? 
The only well developed characters are the two lead characters. It feels like the other supporting roles have no back stories. Timini and Efe truly embody their characters, but the dialogue leaves a lot to be desired. 
The lighting of the movie is quite dark. A lot of the indoor scenes appear to be in muted lighting. Perhaps it is part of the strategy to put the movie in the sex/sensual movie genre. The sound is spotty and I wish there is more of the soundtrack to follow and enjoy, but it is mostly instrumentals. 
I actually like that Nollywood is pushing the envelope, and exploring other angles of the Romantic Comedy genre, but in a bid to explore, the movies lose some excitement and speed.  Hey You is a movie that has potential, but they are not fully explored, and it makes for a boring watch. 
Nolly Rating: 3/5 (Okay Movie) 
NollyRated uses a 5-level scoring system, as follows:
Poor
Sub Par
Okay
Great
Outstanding
Join Our Tribe on Twitter: For updates on new Nollywood movie reviews, cinema reviews, and Nigerian movie personalities, join our tribe on Twitter @NollyRated.