Grand Cinemas is within  the Atlantic Mall located on Chevron Drive, Lekki. I visited on Wednesday, 6 January 2021 to see the movie, The Miracle Centre. 
Atlantic Mall is a new facility and not particularly well known or visited yet. The good thing is that Grand Cinemas have a website with movie listings and schedules published for the convenience of patrons, so you can check out when a movie is showing before heading out.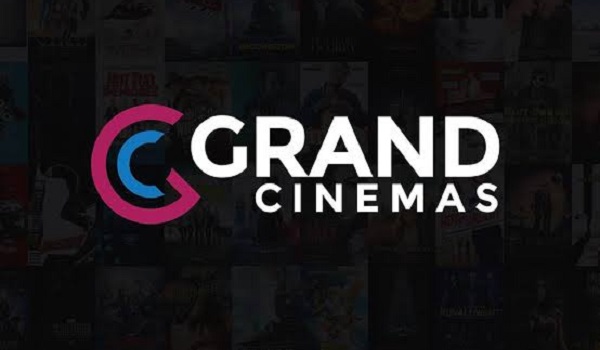 So, what was my experience at grand Cinemas like? Let's dive in for the details.
Ambience: As already mentioned, the cinema is located in a mall that is not yet fully occupied, so it felt deserted and bare. There were not a lot of patrons in the building, and there were only three of us in the hall to see the movie. 
Quality of service: The staff looked frazzled and their systems were not working properly during my visit. For example, when I paid for my ticket, the cashier could not print it immediately and had to ask the checkers to allow me to go in. The ticket was brought to me in the hall. 
However, one sour point of my visit was that there were no COVID protocols observed.
Movie food: Grand Cinemas had just popcorn, and there was only one variant, the one with sugar. The popcorn was a very small pack and the one I got was stale. I had to bin it. Soda and water were available for sale too. 
Number of screens:  The cinema has six screens facing one another along a hallway, and I saw that two of them were tagged VIP.
Movie Experience: The movie I saw was shown on screen 4. It was quite comfortable. It had not more than 50 seats. The seats were plush. In-cinema screen quality was of mid-range quality. It was not crystal clear, but it wasn't the worst we have seen. Audio quality was okay too. It  was not Surround Sound though. Some times, the sound did not sync with the video.
Hygiene: The environment was clean. I did not have to use the restroom, so I do not know what they are like. 
In all, my time at Grand Cinemas Lekki was a mixed bag – good facilities let down by poor operations/execution.
PS: If you are resident in Lagos, or just visiting, and looking for cinema locations, have a look at our list of cinemas in Lagos.
Join Our Tribe on Twitter
For updates on new Nollywood movie reviews, cinema reviews, and Nigerian movie personalities, join our tribe on Twitter @NollyRated.