Easy Gold (2021) Movie Synopsis: Two criminals steal a car to sell on the black market, only to later find out that the owner had gold worth $300,000 hidden within. They came up with a plan to track down the unsuspecting new owner of the vehicle and retrieve the gold.
The Cast
Blossom Chukwujekwu
Emem Ufot
Rosy Meurer
Esther Biade
Kite Ika
Sidney Prest
Tope Olowoniyan
The Crew
Dominic Aikabeli – Director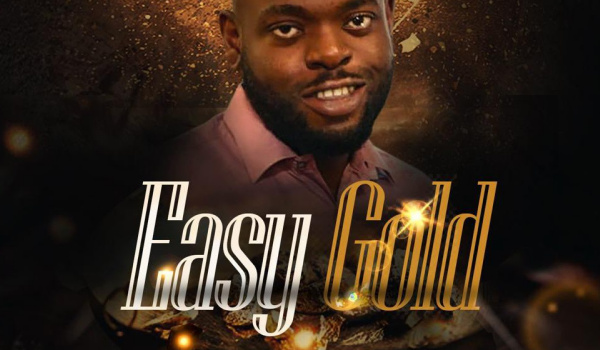 The Review
Easy Gold was designed to be a slapstick comedy, but the storyline did not slap, neither did the comedy stick.  I struggled to find any real laughter. Apart from Blossom's acting, the rest of the cast was unreal.
The movie plot was all over the place; the supposed twists beggared belief. We all know comedies ask you to suspend some measure of belief in order to enjoy the humour, but this movie was too unrealistic and I could not relate with it.
No matter how funny a comedy is, it would have some serious scenes to tie the story together and pull at your heart strings, and give you some break from the continual laughter. This movie failed woefully even in this aspect.  The serious scenes were unbelievable, and the acting in those scenes seemed like the actors were in a high school play.
Continuity was a major issue. No real attention was paid to ensure that one scene ties properly with a previous scene. The resolution of the conflict left me wanting to ask for a refund of not just my ticket, but also of the time I spent watching the movie.
The movie had no redeeming quality. Not even the costume or cinematography made up for the poor storyline and acting.
When the lights came on at the end of the movie, we got some real laughter: a number of people were fast asleep. Someone voiced out the sentiment that we deserved a refund of our ticket fees. Clearly, I wasn't alone.
NollyRated Score: Poor Movie (1/5)
NollyRated uses a 5-level scoring system, as follows:
Poor
Sub Par
Okay
Great
Outstanding
Join Our Tribe on Twitter: For updates on new Nollywood movie reviews, cinema reviews, and Nigerian movie personalities, join our tribe on Twitter @NollyRated.