Nollywood is a nickname derived from the amalgamation of the words "Nigeria" and "Hollywood". It is generally used in reference to the Nigerian movie industry, or the cinema of Nigeria.
Nigerian movies are produced in a wide variety of languages, including English, Yoruba, Hausa, Igbo, Itsekiri, Edo, Efik, Ijaw, Urhobo, or any other of the over 250+ Nigerian languages. English, being the lingua franca of the country, is the most widely used language in Nollywood movies.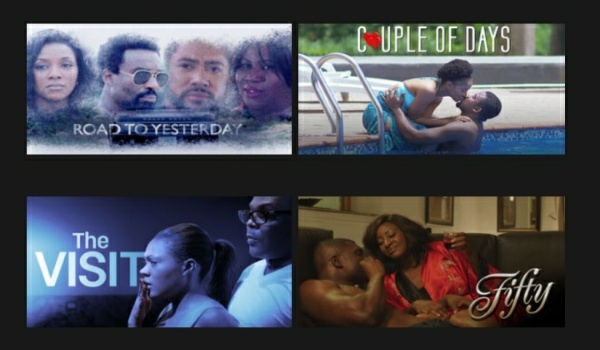 Yoruba, the predominant language in South Western Nigeria, is also a widely used language in Nigerian movies, coming in second place to English. The section of Nollywood that produces Yoruba language movies is called Nollywood Yoruba. Igbo language movies are also prominent in the Nigerian movie industry, and this segment of the industry is called Nollywood Igbo. The section of the Nigerian movie industry that uses northern languages like Hausa and Fulani is called Kannywood. As mentioned earlier, there are scores of Nigerian movies made in other local languages.
The Cinema of Nigeria
Cinema culture in Nigeria took off in the 1980s, with the National Theatre in Lagos being the flagship. Unfortunately, that phase fizzled out and cinema culture disappeared till the early 2000s, when SilverBird Cinemas opened its first theatre in 2004 at Victoria Island in Lagos, the former capital city.
Other cinema houses that have sprung up after SilverBird include Genesis Deluxe Cinemas, Ozone Cinemas, Filmhouse Cinemas, and Viva Cinemas, among others. In all, there are 68 theatres operating in Nigeria in 2023. The renaissance of cinema culture in the country contributed in no small measure to the growth that Nollywood has experienced in the last two decades.
MultiChoice and DStv: Nollywood to Africa
With MultiChoice opening operations in Nigeria via its satellite broadcast platform, DStv, Nigerian movies soon began to grow more in popularity, especially outside the borders of the country. DStv made Nigerian movies the delight of viewers all over Africa and contributed to the global visibility of the industry in no small measure.
Nigerian Movies And Streaming Platforms
Another factor that has been a massive catalyst for Nollywood movies in recent times is the availability of more titles on digital video streaming platforms like iROKOtv, then Netflix, and in recent times Prime Video.
Nollywood has become global phenomenon, with the highest-grossing Nigerian films now recording box office hits approaching the trillion-Naira mark. With hundreds of movies produced every year, the Nigerian movie industry overtook the US movie industry to become the second largest film industry in the world in terms of the number of annual film productions in 2009 [1].
References
Nigeria surpasses Hollywood as world's second largest film producer – UN. Source